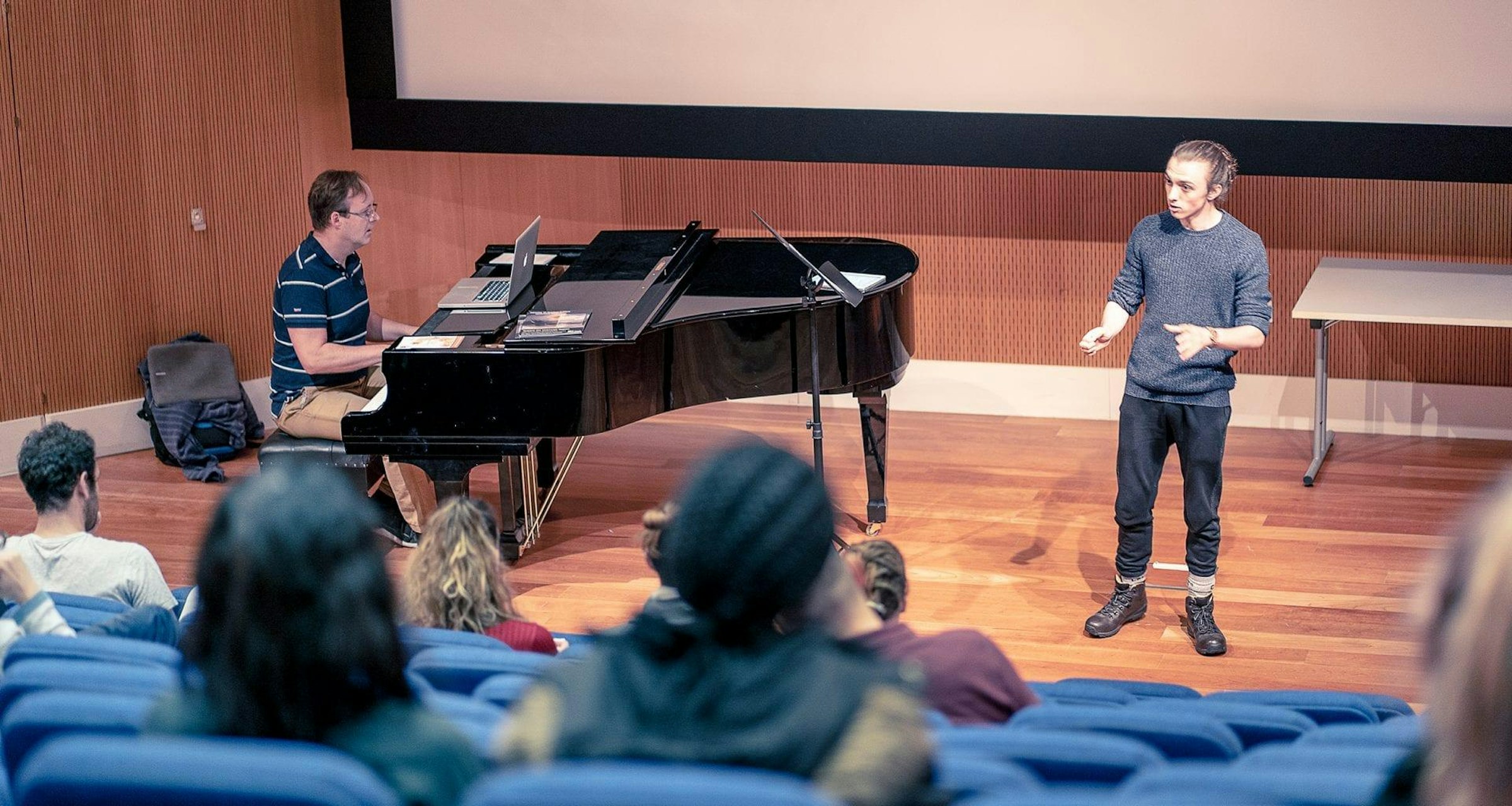 University Music will continue its programme of concerts and events for the 2021/22 season with a Lunchtime Concert for students and staff on Friday 12 November. The free-to-attend event will take place at AUB's South House Lecture Theatre on the University's Fern Barrow campus.
The Autumn programme will feature performances including Chamber Choirs, Lunchtime Concerts, Lay a Garland for Remembrance Day, an Opera Competition, Violin and Piano Recital and a traditional Carol Service. Venues include AUB's South House Lecture Theatre, St Peter's Church in Bournemouth, Bournemouth University's Kimmeridge Hall, and St Ambrose Church in Westbourne. All performances are free for students.
Among the varied performances, the programme will specifically mark the season of remembrance; a period of collective remembering and time whereby people may contemplate the concept and consequences of loss, both personally and universally.
Ian Davis, Head of University Music says: "The dark shadows of two World Wars continue to colour our reflections during Remembrance tide, but 2021 also marks significant anniversaries for events that have shaped the course of our more recent history.

"Through this sequence, we explore the interrelated notions of loss and remembrance in both ordinary and extraordinary times. The stories, experiences and reflections of individuals are woven within a broader historical tapestry, with the words and music allowing us to reflect — in joy and pain — on past and present and to take solace for the future."

Upcoming Events
University Music Scholars
The University Music Scholars programme looks to support talented musicians who're studying at AUB; offering a scholarship to continue musical development alongside course studies. Scholarships are available to both instrumentalists and singers who've achieved Grade 8 (ABRSM or Trinity) in their main study, ideally with an A Level Music qualification.

Students who can demonstrate potential to gain a Grade 8 qualification within a year may also be eligible for the scheme, which covers the cost of lessons throughout the academic year, as well as any related exam or accompaniment fees. Scholars will need to commit to the AUB Ensemble in order to take advantage of the scheme.