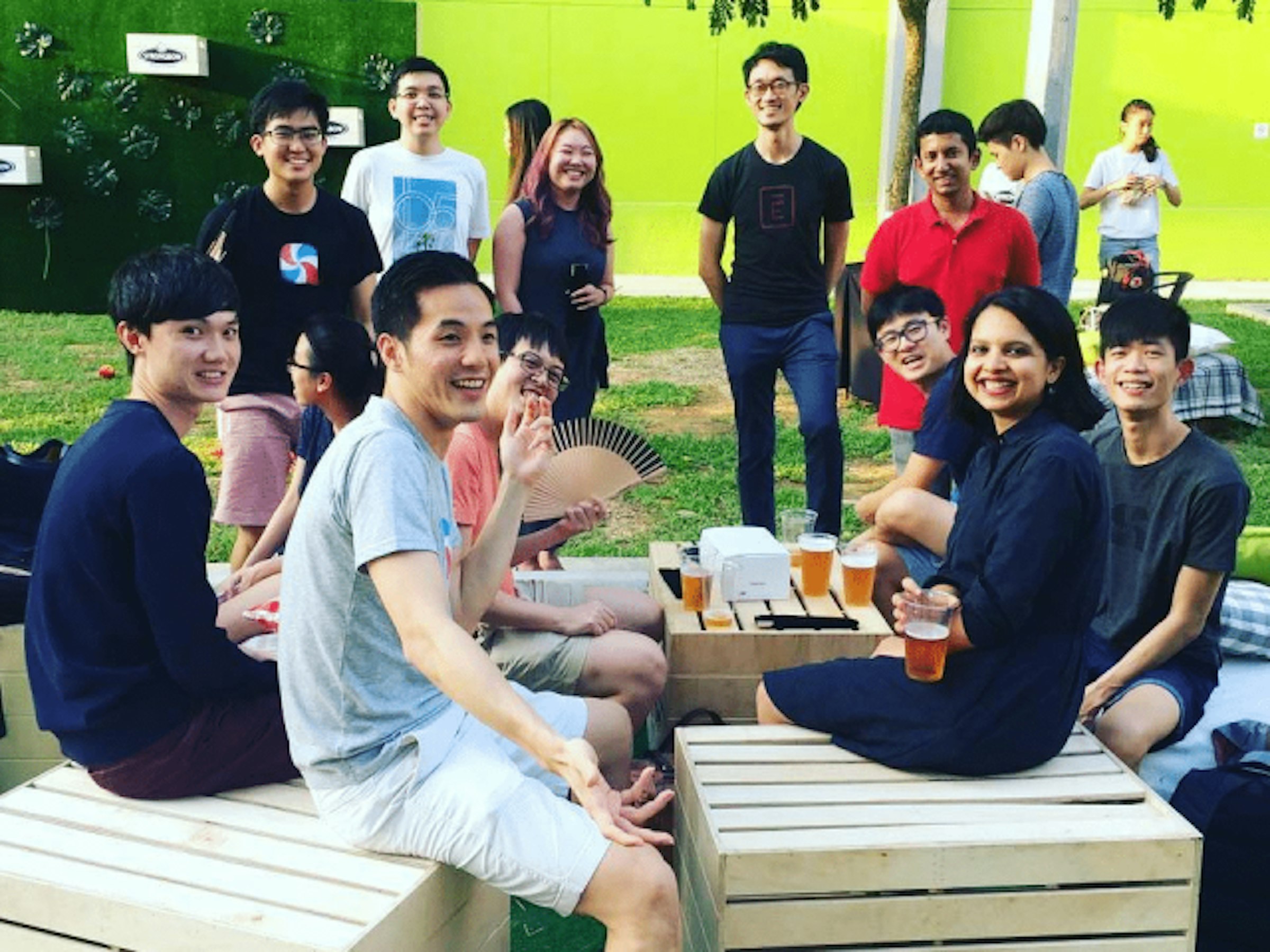 Aditi Kulkarni studied MA Interactive Media at AUB, and is now Head of Design for a Singapore based startup company. Aditi shares her story with us.
What originally attracted you to studying at AUB?
"After working for a few years as a graphic designer, I decided further studies would be a good idea. I compared a lot of courses in America and UK and eventually decided on AUB (and I'm so glad I did).
How did you find your time at AUB?
"The one thing that stands out was the freedom I had to explore any direction my art took me. I wasn't bound by formal definitions of what 'interactive media' meant. My teachers at the time encouraged me to explore a lot of random topics. And this was invaluable to me at that time.
What were the most important lessons you learnt?
"It's OK to not know where you are going.
"I was coming from a very focussed and traditional Bauhaus design education. So the exploration really expanded my design and arts experience. It literally broadened my horizons.
Can you explain a little about your career journey since graduating… what jobs have you had and where? What does your job involve?
"After graduating I returned to India and joined a startup right away as a UX Designer.
"I also started my personal installation inspired by my city life, something I continue to work on today.
"It was 2012, so there was a real app boom. I worked on hundreds of products and apps, several of which were featured on the iOS App Store. I ended up becoming Creative Director with my own team of 20 designers, which was a personal dream of many years.
"Eventually I joined a startup called Postman that really hit it off. As one of the first employees, I got equity and was heavily involved in business decisions as well as design decisions. This helped me grow a lot as a designer and I eventually got promoted to VP Design and we won 8M$ in funding for our Series A round.
"I'm currently Head of Design at a new startup called Referral Candy based in Singapore. I have a small team of 4 designers. We're working on two products that serve thousands of customers worldwide. And we just launched our brand-new product called Candy Bar. So a really exciting time in my career!
Tell us a bit about your current role, what is the best bit about your current job, and what attracted you to it?
"I love that I get to run design experiments with our products every week, constantly measuring which experiments are successful and which aren't.
"Another thing I love about my job is talking to customers. We are in a continuous conversation with our customers, making the product better week on week and hoping they like the newest changes!
"I have a small team of designers that I help mentor and grow. Although super challenging, it's truly one of the best parts of my role right now.
Can you tell us a little about the work you're most proud to have produced so far?
"As a designer in the digital realm I'm lucky to have been part of countless websites and apps that I'm proud of. It's a fast paced industry and a lot of projects don't last more than a few years.
"Honestly, my most recent work is usually the stuff I'm most proud of – Postman, ReferralCandy, CandyBar. These are all end to end software solutions that I've spent months to years working on along with a dedicated team. They each have thousands to millions of people using them every day and require constant work to maintain.
Do you have any future career aspirations?
"Yes! My current goal is to get a lot better at measuring the success of design experiments — both qualitatively and quantitatively.
"I'm always interested in new technologies and how design can work collaboratively with engineering to make the best products.
"I'm working hard to help my team grow and become the best designers they can be.
Finally, what's your one piece of advice for the next generation of creatives?
"Your design career doesn't have to make sense right now."