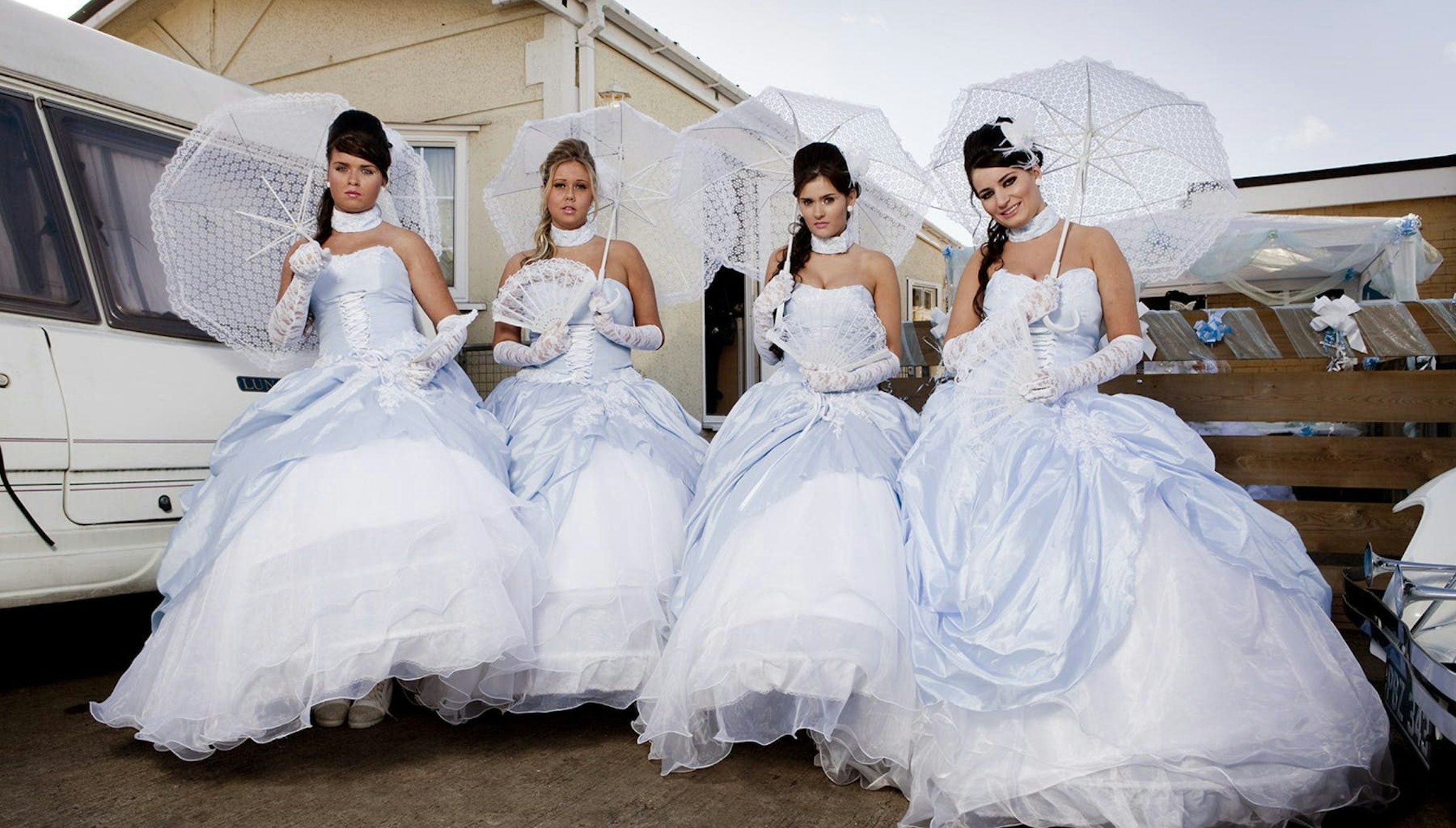 The Westway Travellers, whom Professor Wenham-Clarke first noticed on a commute into London in 2013, are a protected ethnic group of around 20 families who've lived beneath A40 main road in the Royal Borough of North Kensington and Chelsea since 1975.
"Over a period of 18 months I explored the communities who live, work or play under the A40, an elevated highway that passes over the heads of the local people on its way to central London."
Speaking about his motivations behind photographing the community and their lives, Professor Wenham-Clarke says: "I use my photography to explore current social and cultural issues and my main aim is to generate debate and raise public awareness. Some of my work makes for uneasy viewing, whilst others draw the eye with surface beauty. They all contain an underlying message that questions our priorities and our way of living."
Initially aware of a perceived media animosity towards travellers, Professor Wenham-Clarke spent time embedding himself within the naturally reluctant and closely-knit society.
"It took a long time for the community to accept me—it took six months for them to even let me on to their site. I realised that the only way I was going to get access was to be recommended to them by people that they trusted. I looked at who they were friendly with in the local community. There was a mechanic and a head teacher, for example, and I asked to shoot their portraits."
After gaining their trust, respect and confidence, Professor Wenham-Clarke documented the lives of the travellers by attending religious and family events like weddings and communions, whereby he would be able to capture the nature of family life within the site.
"We kept an agreement that I'd only photograph what the travellers wanted me to; weddings, first communions, parties. The whole Westway project took about two years, but I was in contact with the travellers for a year. I'm intending to keep it going for as long as they're there – they've been put under huge amounts of pressure to leave, so it's quite possible that this might happen at some point."
The Westway Travellers have just cause to be wary of outsiders, as Professor Wenham-Clarke discovered. When the site was first made official, there was serious vandalism of the facilities built by the council and this was thought to have been by groups of locals who did not want the travellers to stay. This set a tone among the travellers that they were not welcome.
"There's a hell of a lot of conflict between travellers, local communities and police in lots of places, but not in this place – it's very calm in the Westway.
"However, across the wider travelling community in Britain, there's a lot of aggravation. For a long time, they've been able to travel where they want to – that's been their culture. Now the world has changed and they can't travel or park where they want – their world is evaporating, so they either rebel or accept it."
Contrary to popular belief, those living at the Westway site are not in the habit of spending large amounts of money on lavish events, and don't agree with the frivolous spending portrayed in television shows which the Travellers fell often misrepresent them.
"The way that the travellers feel and the way that they are represented in general media is pretty terrible, with TV programmes like My Big Fat Gypsy Wedding that show these massive traveller weddings. The people of Westway thought that those shows were a bit crazy."
Professor Wenham-Clarke, whose work has been exhibited at The National Portrait Gallery, has more than 30 years of commercial photography experience, and decided to shoot the project in a more formal style in order to accommodate his subjects.
"The majority of the images in the book are posed, and that's because travellers didn't really like me taking fly on the wall pictures, so I used a formal portrait style."
The project was shot digitally using Canon 5Ds in order to get high quality results, but also to allow those being photographed to see immediately how they were being represented.
"The story behind the book is really about the fact that the traveller's lives have changed and it's not really possible to travel anymore. This particular community hardly travels now. Their world has changed so much over the last hundred years, it's almost impossible for travellers to room as they once did."
The older members of the community realise that the traveller way of life is going, and their culture is being lost.
"Parents want their children to go to school and get a proper education, so they fit into the modern world. But this then has the effect of putting children off travelling – they might find partners that aren't travellers and gradually the community is being assimilated into the general population."
However, for Professor Wenham-Clarke, there was undeniably a certain appeal and charm to the ways a community with strong emphasis on family held onto its values, despite the wider world's reliance on technology to connect people and places.
"The community has a very old-fashioned way of doing things – they like to stay close together, so you have new-born babies and great-granddads all living close together. This means that there's a fantastic sense of family which is really noticed at birthday parties, when everybody's there, almost every fortnight. There's this tremendous sense of togetherness – it's really powerful.
"We outside this kind of existence, do that sort of thing once in a blue moon, don't we? Really, we have to ask ourselves, as those living alongside the travelling community, how we've become so disjointed and disparate. How have we become so broken apart?"