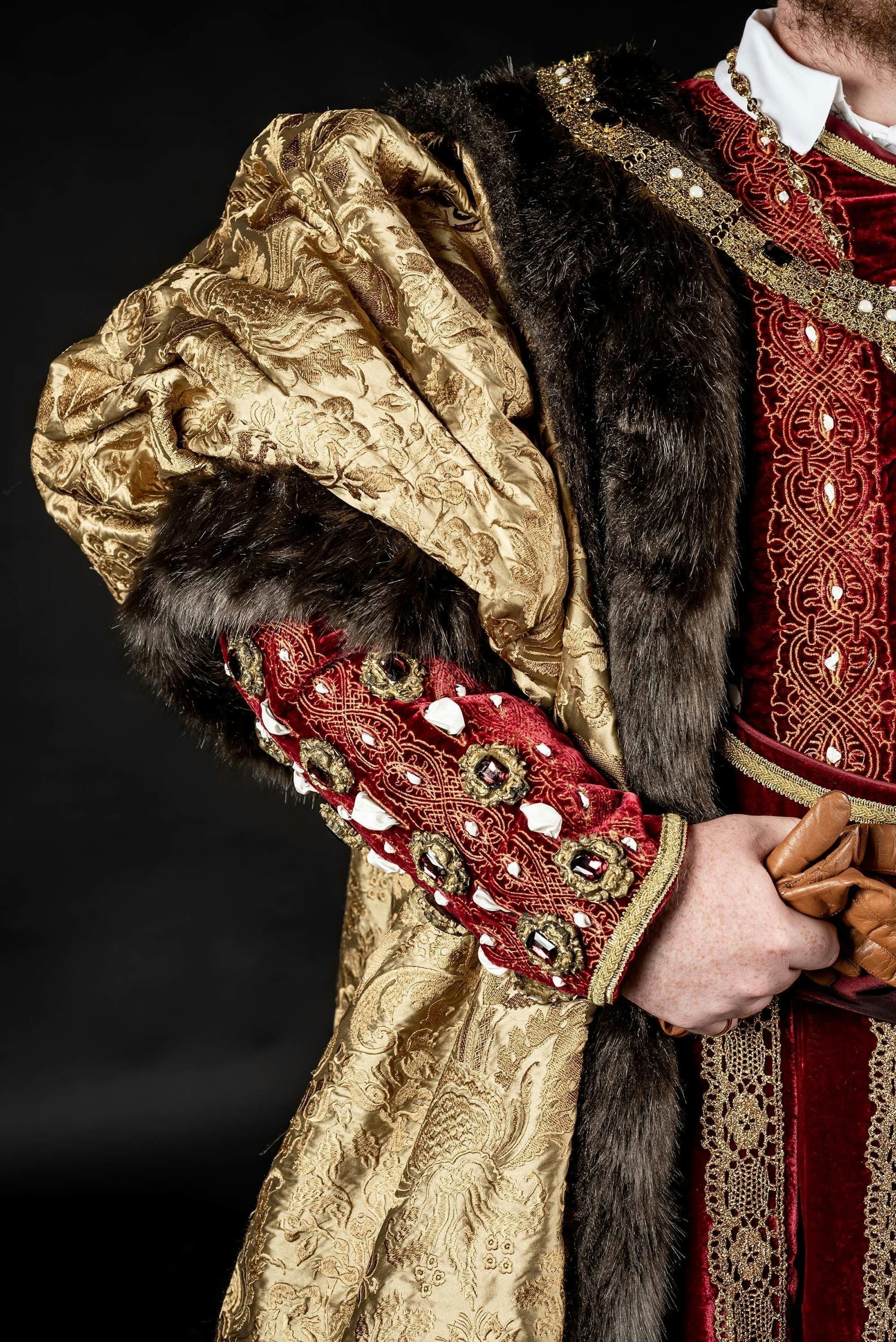 Before going to University, I was unsure about the pathway I wanted to choose. That is, until the film The Greatest Showman came out. I was so inspired by the different costumes used throughout. This came out two months before the applications deadline for the year I would've started, so I didn't have much time to look at universities… landing myself in Bournemouth.
It turned out to be the best place I could've chosen. It's where I learnt how to grow as a person and even construct costumes to be in the position in life that I am now. I'd never made a costume before in my life until I went to AUB. I developed massively over the three years, especially considering I was in lockdown for a year-and-a-half.
The lecturers were so incredible – they helped with everything they possibly could. Two on my course that really stood out and who I'll remember forever were Wayne Martin and Sarah Magill. They supported me and pushed me to my limit, for which I'm so thankful, otherwise I wouldn't have made my Henry VIII.
Wanting to make something that stood out and that people would recognise… this is what inspired me to make this costume. But at the same time, I wanted to make something that'd have so many components that I could learn a lot of new skills and further my knowledge, which I might've missed out on due to lockdown. There were so many different aspects to this costume that I had to make – all the jewellery, for one thing. For this, I had to make a mould and cast them in resin. This process took me three days to get the result that crossed the entire costume. In total, I had to make around 50; each one took a day to make. I collaborated with the Textiles course to get the costume embroidered, and I sewed on many metres of trim that Henry VIII had across all his clothing, to give the effect of wealth.
An element of the costume that I found difficult was working with the silk fabric that made up the majority of the costume. It wasn't easy to manipulate for the outcome I wanted in the end. One of my favourite parts of the costume is the hat, as I hadn't done any millinery before. For this, I curled ostrich feathers and hand-stitched different materials to give it rigidity. For the most expensive part of the costume – the coat – I had to pattern-match this gorgeous fabric and work with realistic faux fur, found at Broadwick Silks Wembley.
Now, I've sold the Henry VIII costume to The National Theatre. I wasn't too sure I wanted to let this piece go at first, but the costume and prop department approached me and, after negotiations, I just couldn't say no. It was always the plan to sell it eventually, either to the right person who offered a price I couldn't resist, or to the right place where it'd be looked after and be seen by many people.
I haven't been out of a job since leaving AUB, and that's because of my Henry VIII. I started off at Angels Costumes for an eight-week placement. Here, I worked on a range of different films, theatre and TV shows, doing alterations for both male and female clothing. I found this extremely beneficial, as I learnt even more skills and ways of changing costumes to fit the actors.
From there, I moved on to Stranger Things: the Experience as a wardrobe assistant. In this role, I made sure all 50 cast members were dressed in the correct uniform, ready for show call time. I also did laundry calls and learnt how to do wigs correctly. And these skills then transitioned well into my role as a trainee costume assistant on EastEnders. I now know how to read call sheets correctly and what supporting artists need to be dressed in, in relation to the scenes being filmed. Although I haven't done much making since leaving university, I go between jobs as a freelancer making and doing alterations for places like Mountview Drama School.
I honestly believe that without making my Henry VIII, I wouldn't be where I am in my career. I'm so glad that I pushed myself to do something challenging. And on reflection, I'm thankful for how the lecturers and university supported and encouraged me every step of the way.