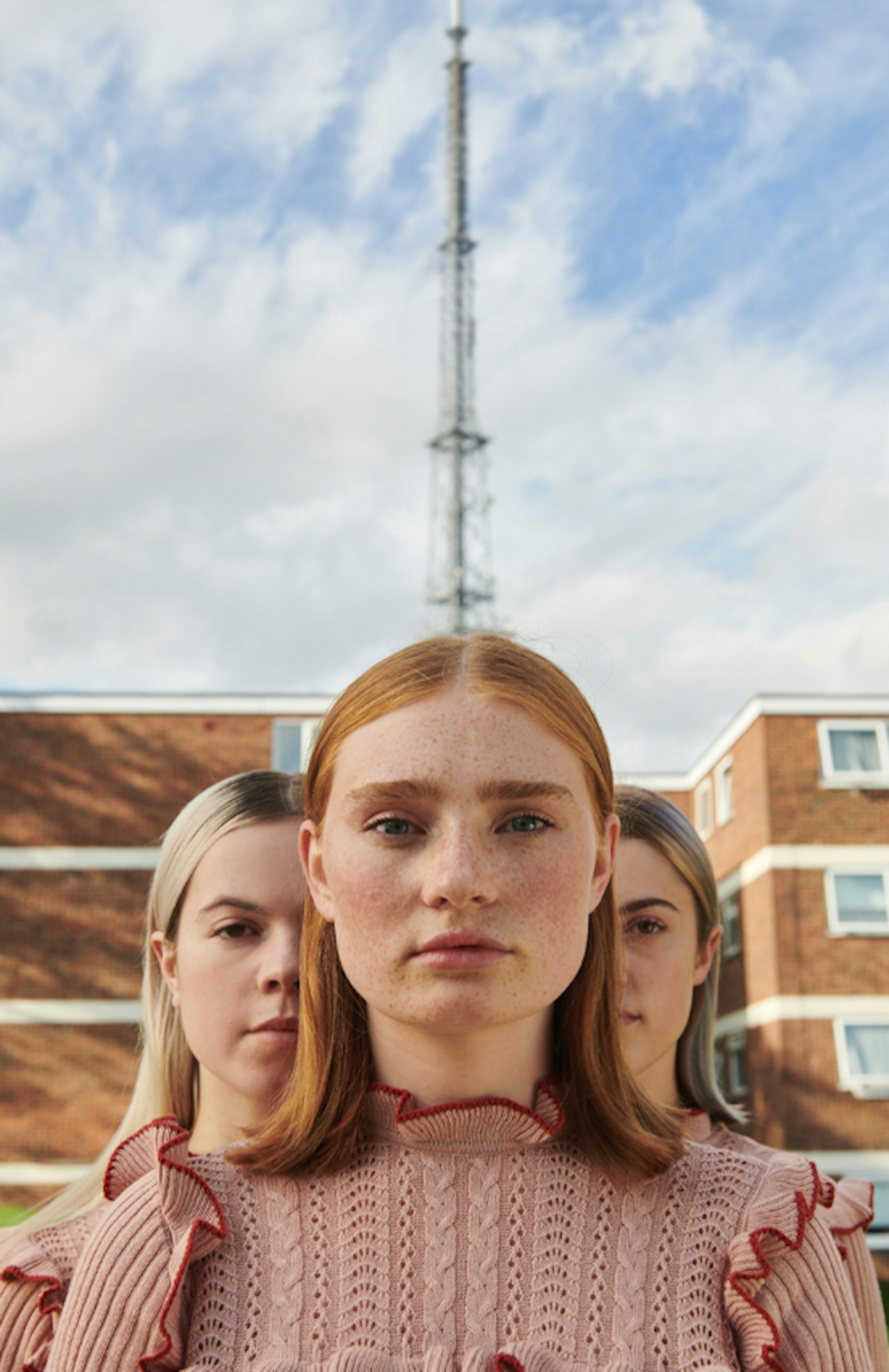 Joanna Paterson studied BA (Hons) Commercial Photography at AUB, graduating in 2006. Since then she's worked with a host of brands, such as John Lewis, Marks and Spencer and O2. She's travelled to the other side of the world in pursuit of her craft, and even returned to AUB as a visiting tutor. Joanna talks to us about all things freelance, achieving goals and finding mentors.
"I came to AUB because it was still doing the two-year foundation degree", says Joanna.
"I was 29 or 30 when I did the course and at that time AUB attracted a lot more mature students.
"I think the younger students liked that there mature students, because the older students were really driven and focussed, so it made a nice atmosphere".
However it wasn't just the course that attracted Joanna to idyllic Bournemouth, Joanna explained that escaping the hustle and bustle of big city life also played a part in her coming to study at AUB.
"I was from London and it was good to study outside of London.
"There were fewer distractions, based on the campus. Bournemouth was a much quieter place than London".
Joanna goes on to detail how important other factors are in the student experience when remembering her time at AUB, especially the visiting tutors (a role which she now finds herself in), and the facilities.
"We had some really great visiting tutors. That was the most important thing, being exposed to practitioners who did tutorials with us.
"That's how you really learn, from people who are out there already doing what you want to do. Having a good variety of that coming in impacts on your work.
"The facilities at AUB are really great, it's a supportive environment which feels quite family-ish".
After graduating from AUB Joanna went on to get a scholarship to study a Master's Degree in London. Spending the next 15 months studying at London College of Fashion, Joanna also spent her time assisting photographers and it was while still on her Master's she got her first agent.
"I was quite lucky to get interest from agents almost immediately, whilst I was on my Master's, maybe it was too soon really…
"I started off with one agent and then changed quite quickly to another one that I was with for eight years.
"Now I have an agent in London and New York and I've been freelancing solidly since I left AUB.
"I've done commissions (advertising commissions) for John Lewis, M&S, O2, J.W. Marriott, Mothercare, Huggies, all high street names really.
"I'm trying to transition in to doing fashion really".
Although Joanna boasts an impressive portfolio of clients she details how a freelance lifestyle is not an easy one, describing it at times as 'challenging', explaining that sometimes it's hard adapting when the contacts in your network move on.
"Trying to keep a long term career going as a photographer, particularly one in the fashion field is really hard.
"Your style is going to go in and out of fashion and the contacts you have move on.
"People leave, and as soon as your contact is gone, your work with that company is going to dry up.
"It's challenging", she goes on to explain.
"In my experience, when you're working with a brand for three or four years and the people you have been working with move on to a different job themselves. You have to keep finding new avenues and it can be quite challenging".
Despite these challenges, Joanna says one of the parts of the job she loves the most is getting to collaborate with other creatives at the top of their field. That and finding something she has ability in.
"I think that I have been doing this for long enough where I am quite good at what I do, and it's nice to be doing something where you have ability.
"I'm not very good at other things, for example I am dyslexic and quite disorganised.
"I'd struggle in lots of other work environments, so it's nice that when I do have commissions, to excel at something and be able to produce interesting work".
Joanna speaks very modestly about her proudest achievements, suggesting that once she's achieved something, she's always pushing herself to further the boundaries of her own achievements.
"The goal posts change all the time for what means something to you. As soon as you've done something, if you do it again it doesn't quite have the same hit.
"This year I did a big advertising shoot in New York. I'd done editorial work in New York, but never on a big advertising campaign.
"For me that was quite challenging, having to deal with lots of people that I hadn't worked with before, and I was having to come up with all the ideas and was involved in a lot of the art direction and pre-production.
"I was proud of myself to be able to go over and make it happen.
"I've just done a shoot in San Francisco, so it's nice to be travelling and that people in other countries want me to come over and work for them. It's fun!"
When giving advice for the future generation of creatives, Joanna revisits her earlier thoughts about the challenges of a freelance lifestyle and suggests that finding a mentor is of paramount importance
"Freelance is a difficult road to take", she says.
"It's important to try and have quite a long period of time when you work for someone else, once you've graduated. You learn the trade through seeing other people make mistakes.
"I didn't really do enough of this, so I had to learn on the hoof and make my mistakes as I went along.
"So trying to get work in your chosen field and being exposed to someone that can mentor you is great. I think mentors are really important people, who take an interest in what you are doing.
"If you are working for someone else and want to be going freelancing in the future, do your own thing, try and keep your projects going alongside working for someone else. Otherwise you will lose the confidence in your own practice'.