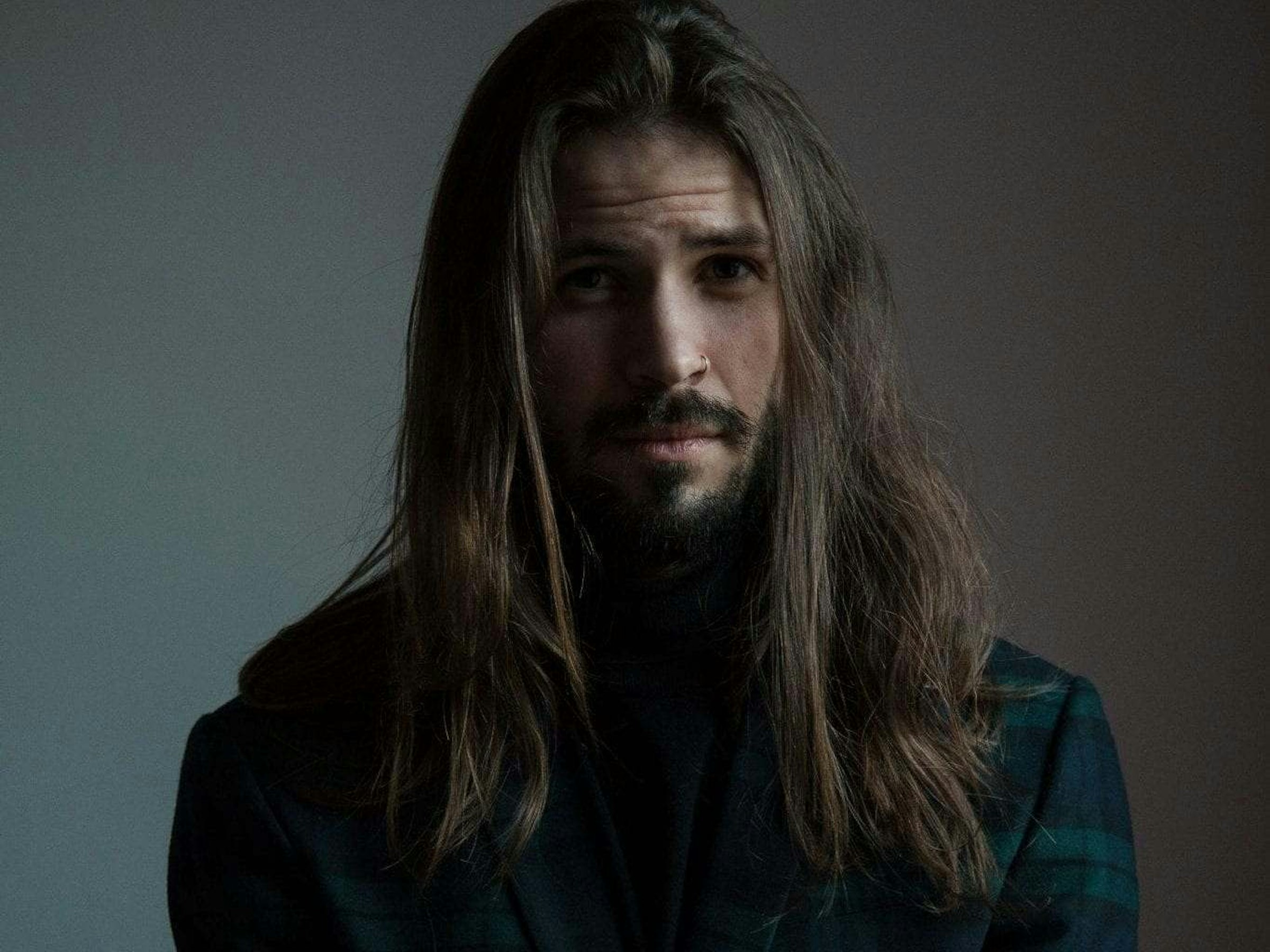 Fox Rogers studied BA (Hons) Visual Communication at AUB, graduating in 2013 and has gone on to amass a client list that boasts some of the most recognisable names in the world, such as NatWest, Santander and Lloyds Banking Group.
Now working with Thought Machine, we caught up with Fox to find out more about his three years at AUB and his experiences in the professional world.
"My time at AUB was insightful. I believe university teaches you what your working values are – the habits you develop, the professional relationships you form, and what motivates you.
"It gives you a platform to understand what kind of person you are, so that you might leverage that moving forward in your career.
"You quickly work out whether you're better at working independently or collaboratively, at what times you're most productive, how you handle feedback, and how you bounce back from a truly awful pitch.
"Professionalism, to me, is about understanding what kind of worker you are so that you might understand your own value, and I feel studying at AUB helped me realise that value."
When remembering the move from study to the professional workplace, Fox says he feels it's a misconception that the transition is always a smooth one.
"The move to industry is always far from smooth and equitable. It happens in fits and starts," he says. "That's OK though, everyone else is going (or has gone) through the same thing you are. I was lucky enough that I graduated having won D&AD Student of the Year and went on to do a number of internships in London.
"I also tried out a number of advertising roles and small branding studios, as well as doing a lot of freelance work too. I had to work extremely hard, and commuted well over five hours each day. It was very tough, but worth it."
Having cut his teeth in a number of different roles, Fox now works for Thought Machine in Shoreditch, alongside running his own company Fortnum + Fox.
Talking about his current employment, Fox said: "I work as a Design Director in part of the company called the Thought Machine Labs. We're an experimental studio consisting of creatives and engineers and our purpose is to create entirely new experiences for money.
"It's a playground where we can create prototypes for some of our wildest and craziest ideas. Most recently we created a digital money box for kids which is now launching with Santander later this year.
"Out-of-hours, I also run my own company called Fortnum + Fox, which centres around my love for branding, print and packaging. I've had the pleasure of launching three gins this past year, and expanded my clientele globally.
"It's unbridled creativity in the Labs – no egos, no client deadlines and a small studio culture (we're a studio of 7 in a business of 99 people). We all champion our own products and ideas — we concept them, manage them and prototype them, find collaborators and industry experts, exhibit our ideas at trade fairs, and do everything we can to ensure they're as successful as possible.
"It's a feeling of real ownership, to create something that's true to your vision and to incubate it through every possible step of the process. I hate to use the word empowering, but it's precisely that."
Speaking about his proudest achievements, Fox said: "The team in the Labs make me immensely proud to be one of them. We're all from such different backgrounds and walks of life, and yet we're an incredibly agile and talented creative force.
"We've had loads of amazing moments; we designed for the whole of Wembley Stadium, launched huge products and brands, and even changed legislation to bring our products to life. We're doing a launch in January for a product I've been shaping for years which I'm very excited about, so keep an ear out!
"I'm also proud of Fortnum + Fox, handling two businesses has at times been gruelling and my work hours are insanely long, but it's taught me a hell of a lot! As a creative you sometimes forget there's a business element, that sometimes you need to make hard choices and decisions and back up your creativity with hard-nosed 'business' decisioning."
And when asked what advice he would give to future creatives, Fox said: "Success is self-defined. Concentrate on you. It's your life and career, so don't waste time making comparisons between yourself and other people, or you'll find your route to 'success' is insatiable.
"Secondly, experiment, not just with your work, but with your approach, too. I never envisioned the highlight of my creative career would be in finance, now I wish I'd challenged that perception earlier – your dream job is rarely ever your dream job.
"If you work with people who inspire you, who are like-minded and care about what they do, you'll find happiness there.
"I'd also like to take a moment to thank Sally Hope and the course leadership team on the Visual Communication course. If there's any advice I'd give to creatives at university, it's to value those educating you.
"Tutors care immensely and sometimes it's easy to forget that. Make sure your tutors feel appreciated, they're literally shaping your career."
Find out more about BA (Hons) Visual Communication at AUB.