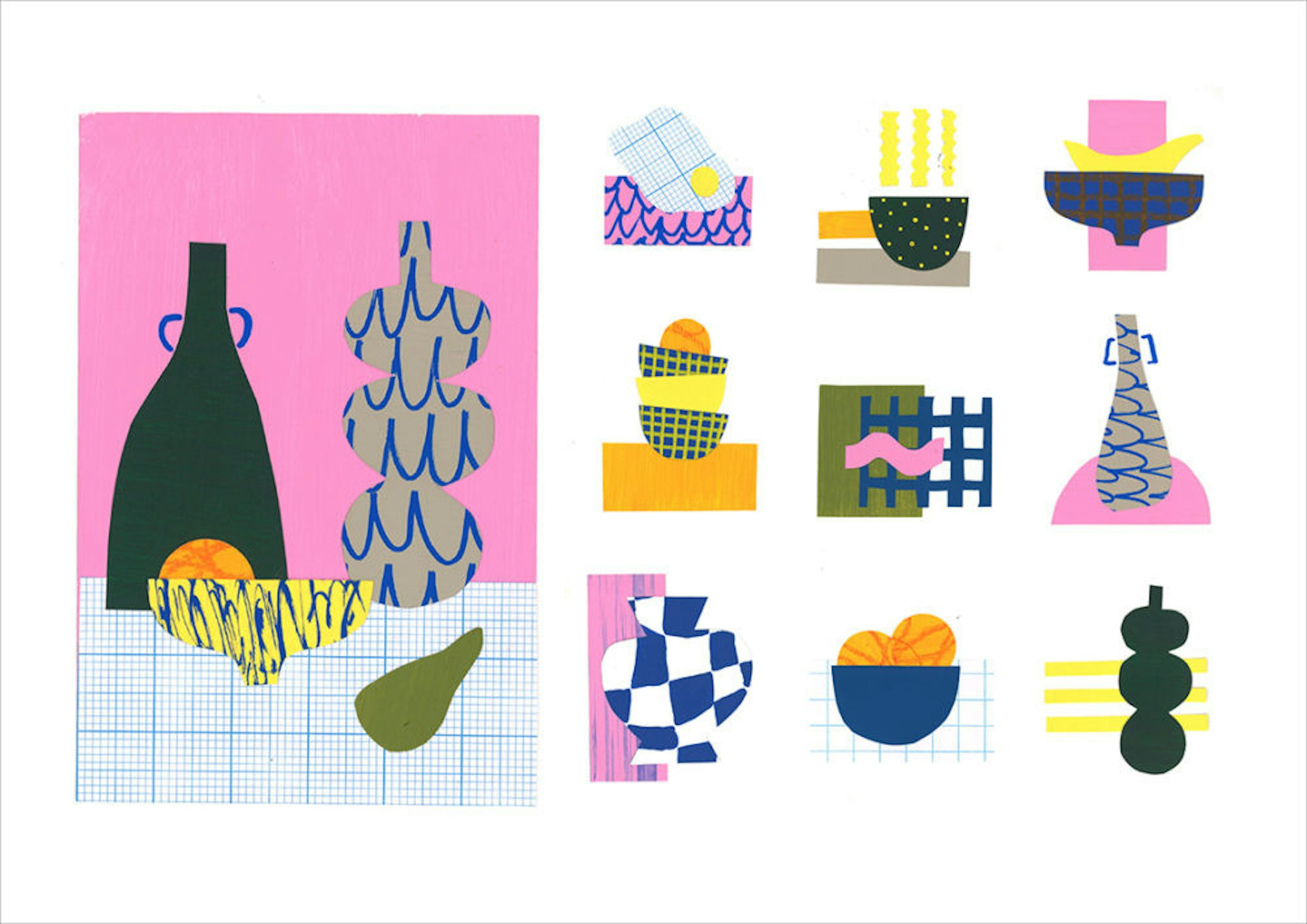 BA (Hons) Textiles students Wiktoria Godzik, Emily Lawrence and Tianna Pepe, and BA (Hons) Illustration student George Reynolds have been shortlisted for the prestigious Batsford Prize, for which winners will be announced on Thursday 11 June.

The prize is presented by art book publisher Batsford, and will award more than £5000 to undergraduate and postgraduate student winners across four categories; Applied Art and Textiles, Fine Art, Illustration, Children's Illustration.
New for 2021, the award will also be crowning a winner for The People's Choice Award, who'll be chosen by the public from the Awards finalists. The public is encouraged to help select the winner of this category via online voting, which closes on Sunday 6 June.
Each category will be awarding a £500 cash prize to each winner, with the theme of this year's awards being interpretations of 'Our Planet'. Each UK institution taking place will also be given £500 worth of books from publisher and awards founders Batsford.
Textiles students Emily Lawrence and Wiktoria Godzik's work showcases outdoor and floral-themed collections, with Emily's designs inspired by the vibrant energies of small gardens, something that the aspiring print-maker had not fully appreciated until the 2020 lockdown began. By contrast, Wiktoria's work is inspired by walks in more vast spaces seen in personal travels to National Parks in the UK and abroad.
Meanwhile, Fellow Textiles student Tianna Pepe's work has focused on a collection of prints – both screen and digital – which appear alongside UV printed tiles and laser cut placemats, and BA (Hons) Illustration student George Reynolds has been shortlisted for his nautically-themed pencil drawings, inspired by the migrations and murmurations of birds.
Speaking about the shortlist, BA (Hons) Textiles Course Leader Anne Marie Howat, said: "We're so very proud of the AUB students shortlisted, and indeed all of those from our university who've taken part in competitions, showcases and exhibitions this past year.
"Wiktoria, Emily, Tianna and George have worked incredibly hard to reach the final stage of this prestigious competition, which is to be judged by leading figures from across the publishing, design, textiles and creative industries. We've got our fingers crossed for them!"
The competition, which sees entrants from across a range of creative arts disciplines, including Illustration, Fine Art, Photography, Fashion and Graphic Design, will be judged by illustrator Eleanor Crow, photographer and artist Vaughan Grylls, author Emily Haworth-Booth, and publishers Neil Dunnicliffe and Tina Persaud.
Past AUB student runners-up for the Prize have included Emma Astill, Hannah Mitchell, Josephine Dove and Louisa Dove.
Voting now closed