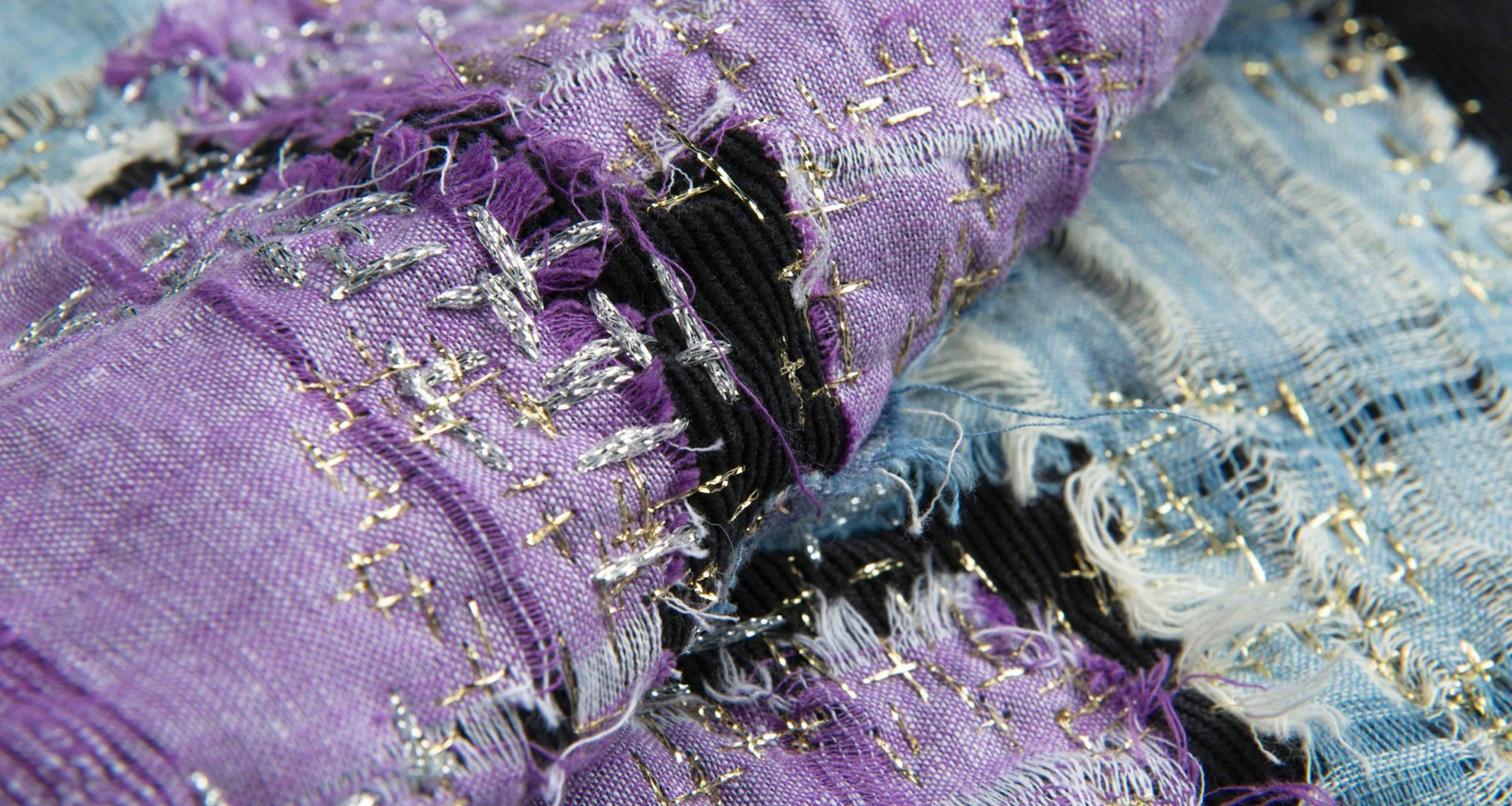 Four AUB BA (Hons) Textiles final year students have been shortlisted for the Quilters' Guild Award.
The students selected are Megan Howard, Sasha Struth, Sally Cruddace and Brooke Wakeman.
This annual award is aimed to enable a final year BA graduates to further their Textiles studies, with a bursary of £1,000 being awarded to the winner. It also offers the shortlisted students the opportunity to exhibit their work at the festival of quilts.
Megan Howard, who has been shortlisted for the prize said the following:
'My work is primarily made using hard materials brought together through the use of traditional techniques. I wanted to push the boundaries of patchwork and bring together more abstract forms. Using techniques such as laser cutting, embellishing, hand and digital embroidery and digital printing I have brought patchwork to life in a contemporary outcome.
These techniques are thought out and combined, formed and pieced around the body as well as layered together within singular forms. Being shortlisted for the award is a huge opportunity and I am blown away from being selected. Something I never expected.
I am excited to be exhibiting at the NEC Birmingham amongst other talented individuals and to see what the future brings.'