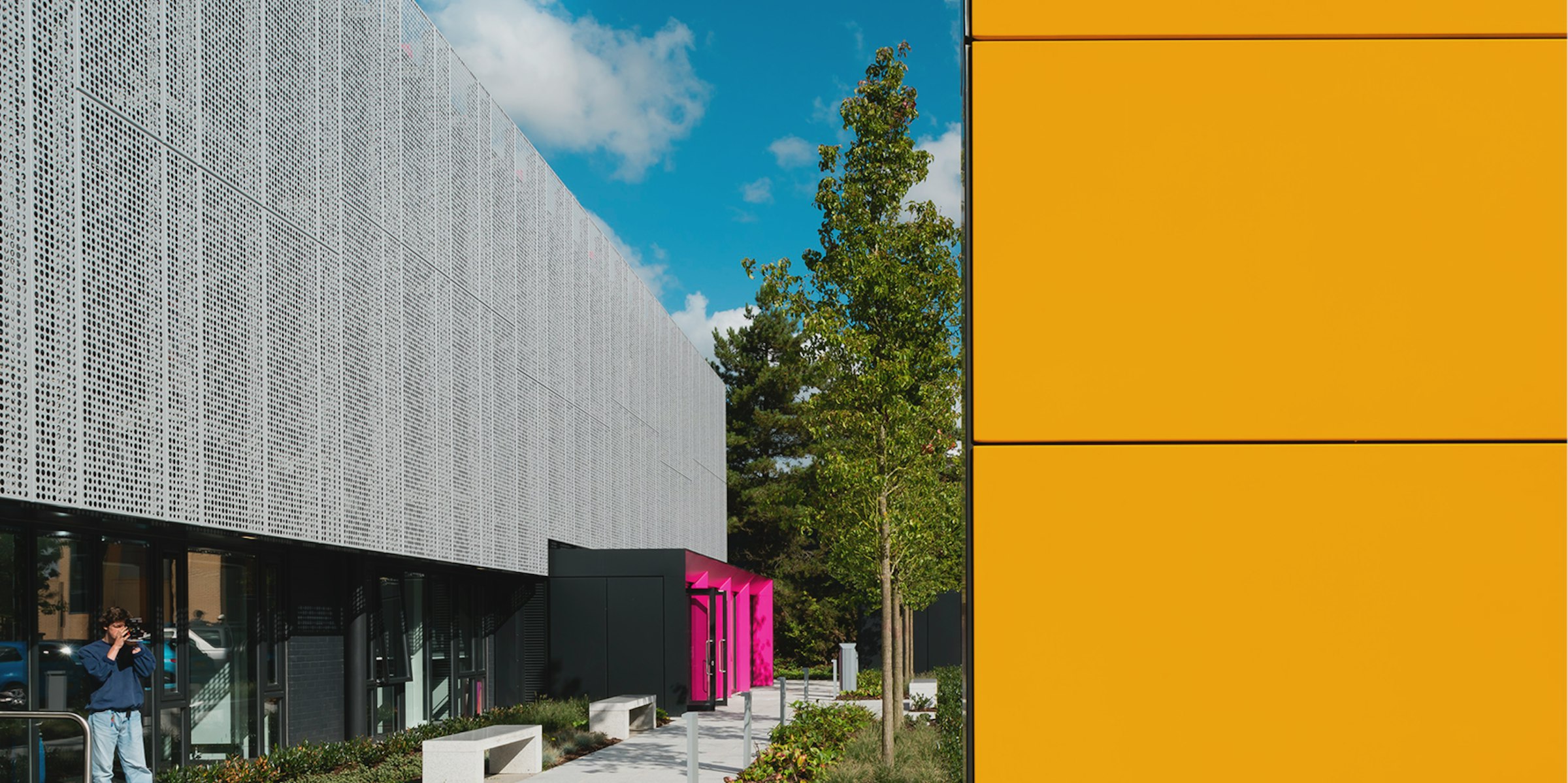 The work of 27 AUB students has been recognised through this year's AUB Charitable Foundation, which awards outstanding students based on work developed during their studies at AUB.
Due to COVID-19, AUB's graduation ceremonies were cancelled earlier this year, but all 15 Charitable Foundation prizes, usually presented at the annual event, have now been awarded to recipients. The wins highlight work from across AUB's Graduate School, School of Art Design and Architecture and School of Media and Performance.
AUB Vice Chancellor Professor Paul Gough said: "We're so pleased to again be able to celebrate the work of our outstanding students through our Charitable Foundation Awards. This year has been especially challenging for all of our students, but not least those who have graduated in 2020.
"Given Graduation's postponement, it's perhaps especially important to celebrate and highlight these wins this year. Awards like The Mike Davis Award for Architectural Study, Robin and Lucienne Foundation and AUB Textiles Prize, and The Ossie Morris Prize for Cinematography are held in such high regard, both locally and internationally."
He added: "These wins further demonstrate the creative and technical prowess of our graduates who go on to forge very strong careers and work in some brilliantly vibrant roles across the creative industries – congratulations to all of our prize winners, and grateful thanks to our many sponsors, who make these awards possible."

School of Art Design and Architecture
| Prize | Student | Course |
| --- | --- | --- |
| The Nigel Beale Prize | Jordan Brew | BA (Hons) Graphic Design |
| The Terence and Annette O'Rourke Prize Winners | Adam Primmer, Charley Harvey | BA (Hons) Architecture |
| The Terence and Annette O'Rourke Prize Commendations | Luke Holden, Emily Caley | BA (Hons) Architecture |
| The Peter Bell Prize for Interior Architecture and Design | Charlotte Qureshi | BA (Hons) Interior Architecture and Design |
| Robin and Lucienne Foundation and AUB Textiles Prize | Lydia Kretowicz | BA (Hons) Textiles |
| The Nicholas Durbridge Prize for Collaborative Work | Joel Wallace Erabu | M.Arch. Architecture |
| The Mike Davis Award for Architectural Study | Charley Harvey, Thomas Pickering | BA (Hons) Architecture |
| The Deans Prize | Kinnari Saraiya, Tanya Kearsey, Jordan Robertson, Ankush Singh Ranu | BA (Hons) Fine Art, BA (Hons) Illustration, BA (Hons) Graphic Design, BA (Hons) Textiles |
| The John Purcell Paper Prize | Samuel Hayward, Deima Ambrazaityte | BA (Hons) Fine Art, BA (Hons) Architecture |
| Poole Maritime Trust Turland Award | Bethany Drake | BA (Hons) Illustration |
School of Media and Performance
| Prize | Student | Course |
| --- | --- | --- |
| The Nigel Beale Prize | Tamara Richards-Bloomfield | BA (Hons) Makeup for Media and Performance |
| The Anne Corkett Prize for Photography | Ben Parker | BA (Hons) Photography |
| The Ossie Morris Prize for Cinematography | Khan Scott-Mason | BA (Hons) Film Production |
| The Harriet Craigs' Prize for Film and Animation Production | Aby Kuriakose Mattam | BA (Hons) Film Production |
| The Jean Hunnisett Prize for Costume Design and Performance Design | Amy King-Hale, Sebastian Dominguez Aleman | BA (Hons) Costume and Performance Design |
| The Rycote Sound Award | Izzy Lambert-Stiles | BA (Hons) Film Production |
| The Deans Prize | Tony Puerschel, Jenna Rodway, Sadé Oram, Stanislava Vaseva | BA (Hons) Creative Writing, BA (Hons) Acting, BA (Hons) Creative Events Management, BA (Hons) Photography |
| The Henley Prize for Outstanding Creative Events Management Dissertation | Isabel Garcia-Godoy | BA (Hons) Creative Events Management |
| The Nicholas Durbridge Prize for Collaborative Work | Skyler Watts, Charlii Kerr, George Carmichael, Molly Wise | BA (Hons) Costume & Performance Design, BA (Hons) Film Production |