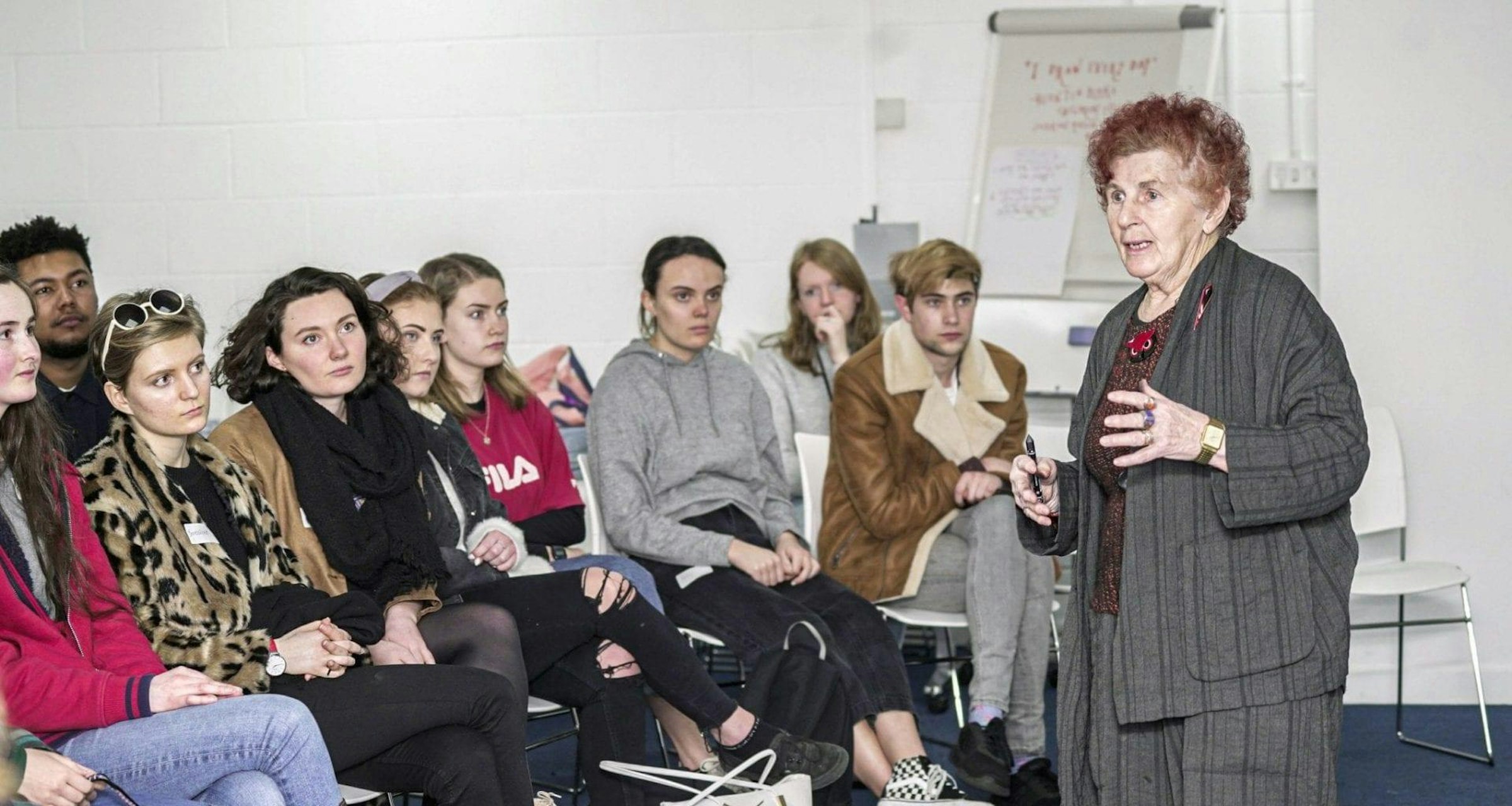 Pamela, who is a world-renowned stalwart of theatre design, has trained some of the UK's top stage designers, including Olivier Award-winners Lez Brotherston and Bunny Christie.
The academic and director, who is perhaps most synonymous with the craft and discipline of scenography, was trained at the Slade School of Fine Art in the 1950s, and was awarded an OBE for services to Drama in 2008.
Speaking to AUB Costume and Performance Design students, Pamela delved into the importance of scenography as a mode to convey story, character and role. Students were invited to describe and examine their scenography works and those of others in response to texts, thinking in both critical and practical senses.
Course Leader Rebecca Pride said: "It's a great honour to host our visiting professor Pamela Howard at AUB. She's quite literally written the book on the subject of scenography, with her classic text What is scenography? The book that is now in its third edition is an essential commentary on contemporary theatre design and performance practice.
"Pamela is a great exponent for analogue drawing; putting space at the heart of her work, and this is something that is pertinent to so many disciplines across the theatre industry and within our practice here at AUB."
She added: "We're so proud to have Pamela as a visiting professor at the university, where her passion, enthusiasm and inspirational teaching leaves a huge and lasting impression on all of our students."
Read more about BA Costume or BA Performance Design and Costume at AUB.