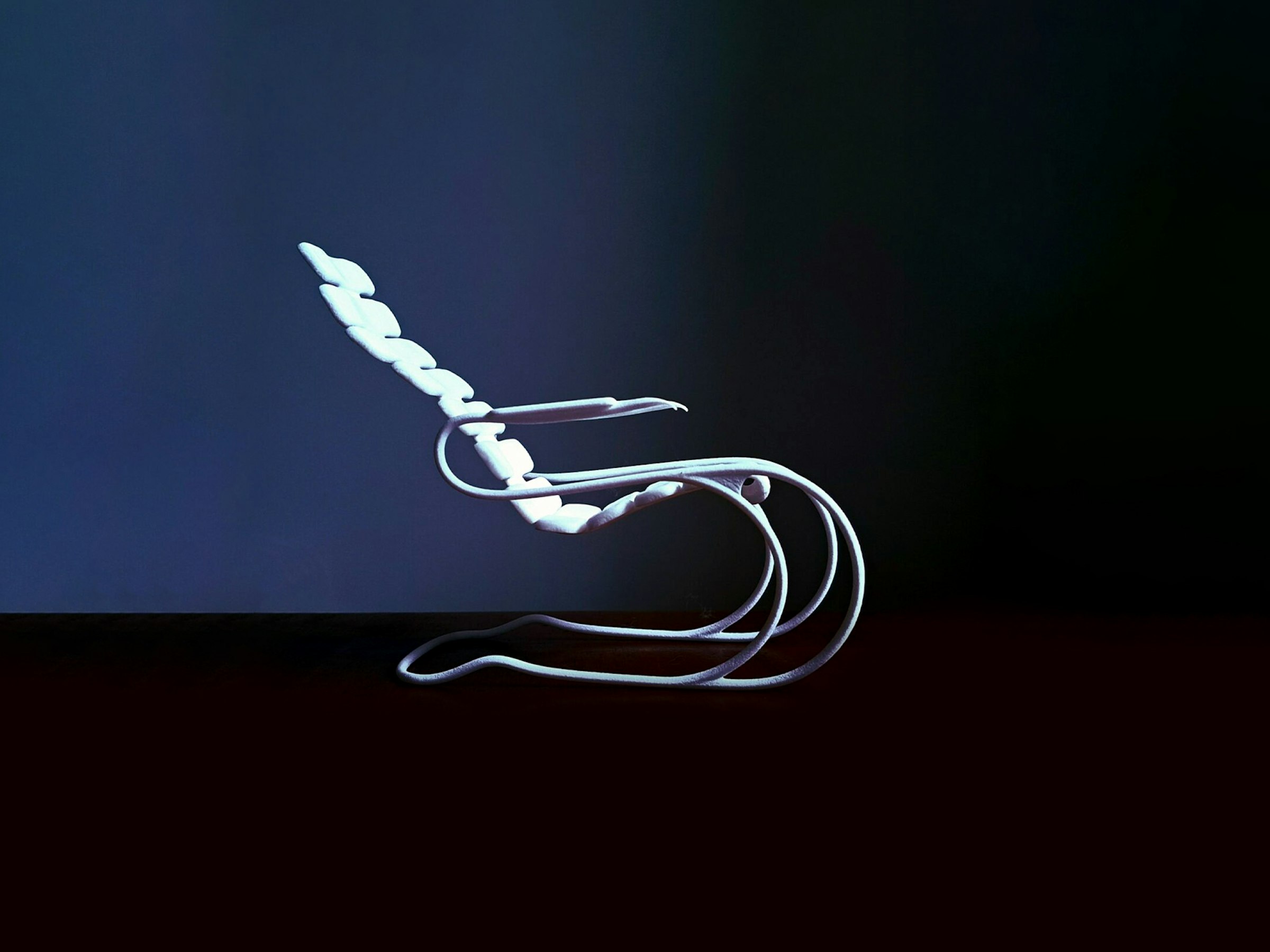 AUB BA & MA Architecture graduate Ali Jafari's Riser Chair has been announced as one of ten design initiatives featuring at the Design Museum's Designing for our Future Selves exhibition in London next month.
The show will build on last year's Future of Ageing, an exhibition celebrating how design can lessen the impact of ageing. Designing for Our Future Selves aims to look at how, among an increasingly healthier, older, and more active population, technology is not only a key driver of improvements to quality-of-life, but a concern too.
Amid a global backdrop of AI, automation, climate change and increasing cost of living, Designing for Our Future Selves also explores cutting-edge ideas and pioneering thinking that impacts positively on of sustainability, independence, and healthcare.
The exhibition includes Riser Chair, an innovative product developed by Ali Jafari, AUB Architecture Alumni and Innovation Studio Resident. Ali's company Designed Healthcare Ltd is focused on the importance of empathy and inclusiveness for healthcare, and quality of life for the older population.
Ali, a trained and registered Care Nurse, was inspired to create Riser Chair after seeing first-hand the process involved with helping patients to sit and stand. He says: "Riser Chair aims to assist users with sitting and standing while being a beautiful piece of furniture that people will not only need but will want in their homes and offices.
"Products and furniture are inseparable parts of lives, with which we are in constant contact and use. We believe that in care environments for older people, in addition to functionality, aspects of objects such as aesthetics, emotional attachment and multi-sensory interaction should be taken into account."
Dan Cox, AUB's Head of Open Campus, said: 'Borne from his knowledge, skills and experience as a practising nurse and architect, Ali's design is a unique response to a need observed through practice.
"This is an excellent example of design thinking and the need for multi-disciplinarity to be embedded in our education system to help answer the complex problems our society faces."
Colum Lowe, Director, Design Age Institute said: "Designing for our Future Selves allows us to explore how design innovation could improve our lives as we grow older. The exhibition will open this dialogue up to younger audiences who may not have questioned what it means to grow older in today's society, the potential challenges that lie ahead and how we seek to solve them."
The exhibition will run from 4 February to 26 March at the Design Museum in Kensington, London.