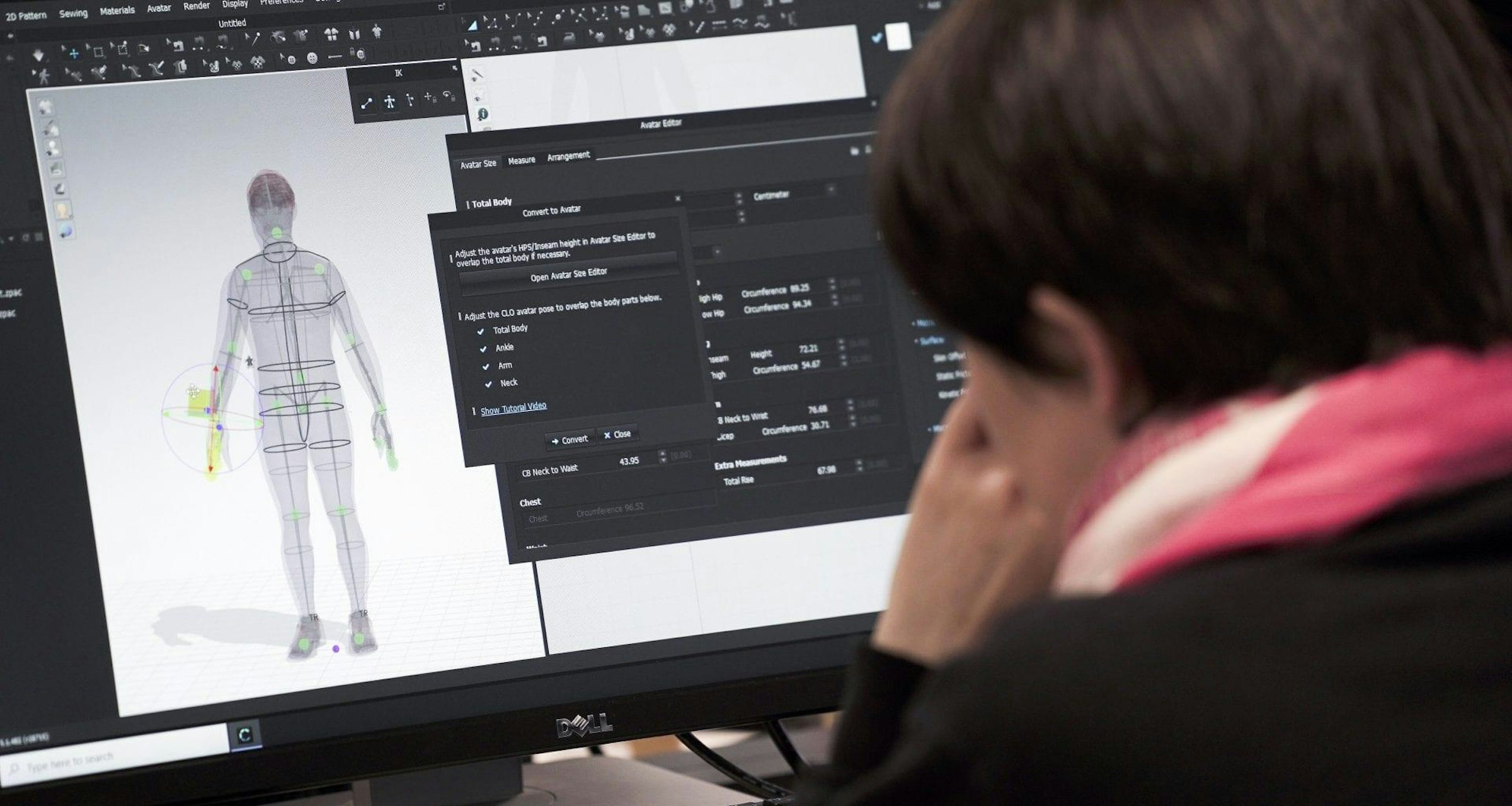 Arts University Bournemouth (AUB) has been using CLO 3D virtual design software since 2018, incorporating the CAD-based programme into design work and assignments, as well as using the platform to collaborate with Industry looking at how the software can be used from the initial design stage to reduce waste and enhance sustainable practice.
Live projects have given way for new sustainable design methodologies to be practiced by students and proposed / presented to industry. Last year CLO 3D was used to underpin a second year project with Honorary Fellow Vivienne Westwood and the university's cutting edge approach to sustainable design and virtual prototyping is attracting much attention from established design houses who wish to collaborate with the BA Fashion Design and MA digital fashion innovation.
The software, is used globally to digitally construct true-to-life garment visualisations, and is increasingly being adopted by international fashion houses and designers to minimise the environmental and ecological impact of physical pattern-cutting, sampling and garment revisions.
The Munich-based software brand chose to work with AUB for its UK masterclasses after becoming aware of the university's link with industry and experimental practices using the software on its BA Fashion Design Course
A number of AUB graduates have adopted the software in-industry after graduating, including fashion student Heida Jonsdottir. Heida now works as a Digital Product Engineering Assistant at Burberry, and created a fully rendered digital catwalk in her final year of study.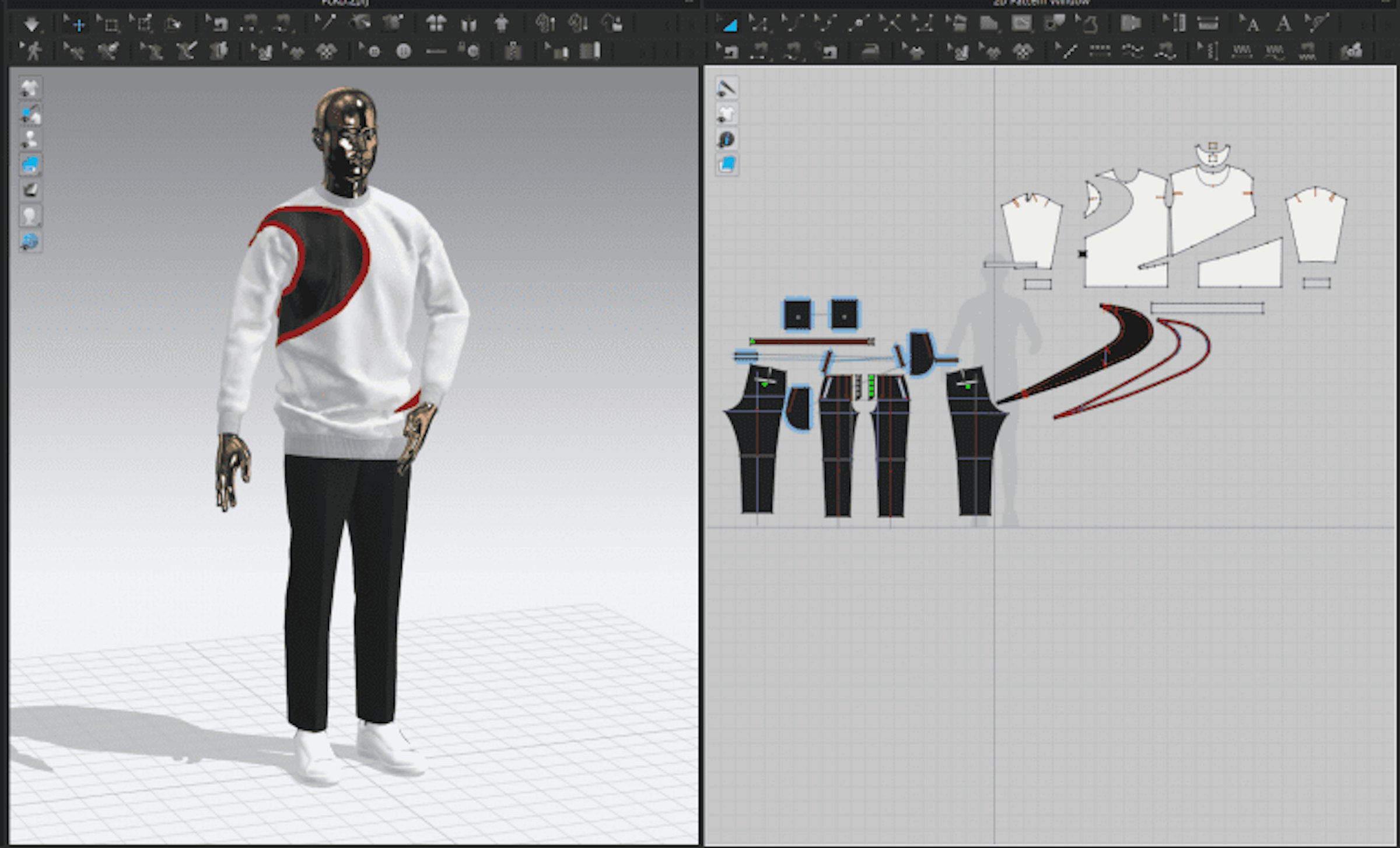 Penelope Norman, Lecturer in Digital Fashion and Virtual Prototyping at AUB, said: "It's great to be hosting CLO's advanced masterclass, and even more inspiring that we're the first university to be delivering this technology fully in the BA curriculum"
"Our adoption of the platform and subsequent training is borne out of the need for the fashion community to adopt more sustainable practices; something we see as a global necessity within the industry, and of absolute importance to our students, both in terms of professional development and ethical responsibility.
She added: "We've incorporated the software into our teaching and production, which offers students a unique opportunity to enhance their own digital skills in tandem with advances in the fashion industry, and we look forward to seeing how this can have a positive impact within a heavily conflicting industry."
Cecile Mouen, 3D Designer at CLO Virtual Design, who supervised the session, said: "CLO is definitely about being sustainable, but it's also about democratising fashion design, increasing flexibility and minimising physical studio work. Users can look at the physical properties of garments in a digital space, as well as explore how garments drape and move.
She added: "It's been great to host our first UK session at AUB. The university has a great setup, and we've seen a number of freelancers and industry professionals join the masterclass, as well as AUB staff. It's really helpful for us to see the ways in which our community is using the software, as well as offer advice to users about how they can improve their workflows."
To read more about Fashion at AUB, visit www.aub.ac.uk/fashion.