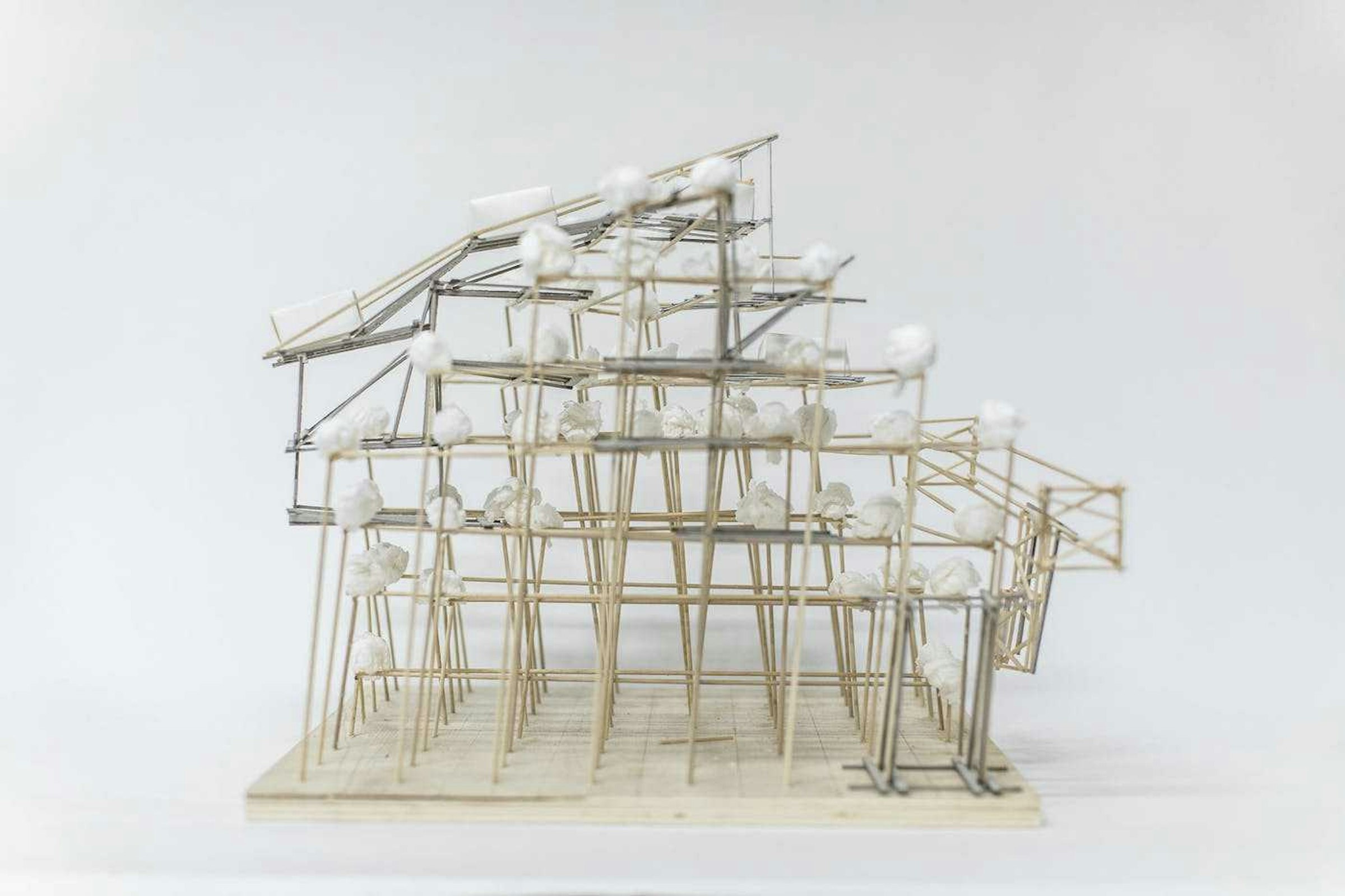 After studying his foundation diploma and undergraduate degree in Brighton, Ugandan student Wallace Erabu came to Bournemouth to take advantage of AUB's collaborative feel, smaller class sizes and tutor expertise.
Inspired by the work of luminaries Dame Zaha Hadid and Norman Foster, and with a passion for more sustainable free-form architectural design and built environments, Wallace's work conceptualises a mobile-theatre capable of bringing the vibrant brilliance of his home in Uganda to the International Architecture Exhibition in Venice.
Wallace says: "I'd always been interested in crafting and making, even before my formal studies, and I continue to have a keen interest in photography and film – I like recording spaces, environments and how people interact with these.
"In creating a mobile theatre, it's my ambition to bring an increased representation of African culture to architecture. It's been great to explore AUB's link with the British Council, who I was able to work with to select schools in Uganda that could feature in my project."
Wallace creates and uses digital artefacts using software wherever possible, lessening his impact on the environment throughout the design process; using recycled materials like reclaimed timber to form an integral part of his crafting process when creating physical designs.
He says: "Budgeting and Time Management have been key skills learned during my time at AUB, as well as developing an awareness for social media and marketing, and how these can help in promoting ideas and encouraging people to interact and become involved with my projects."