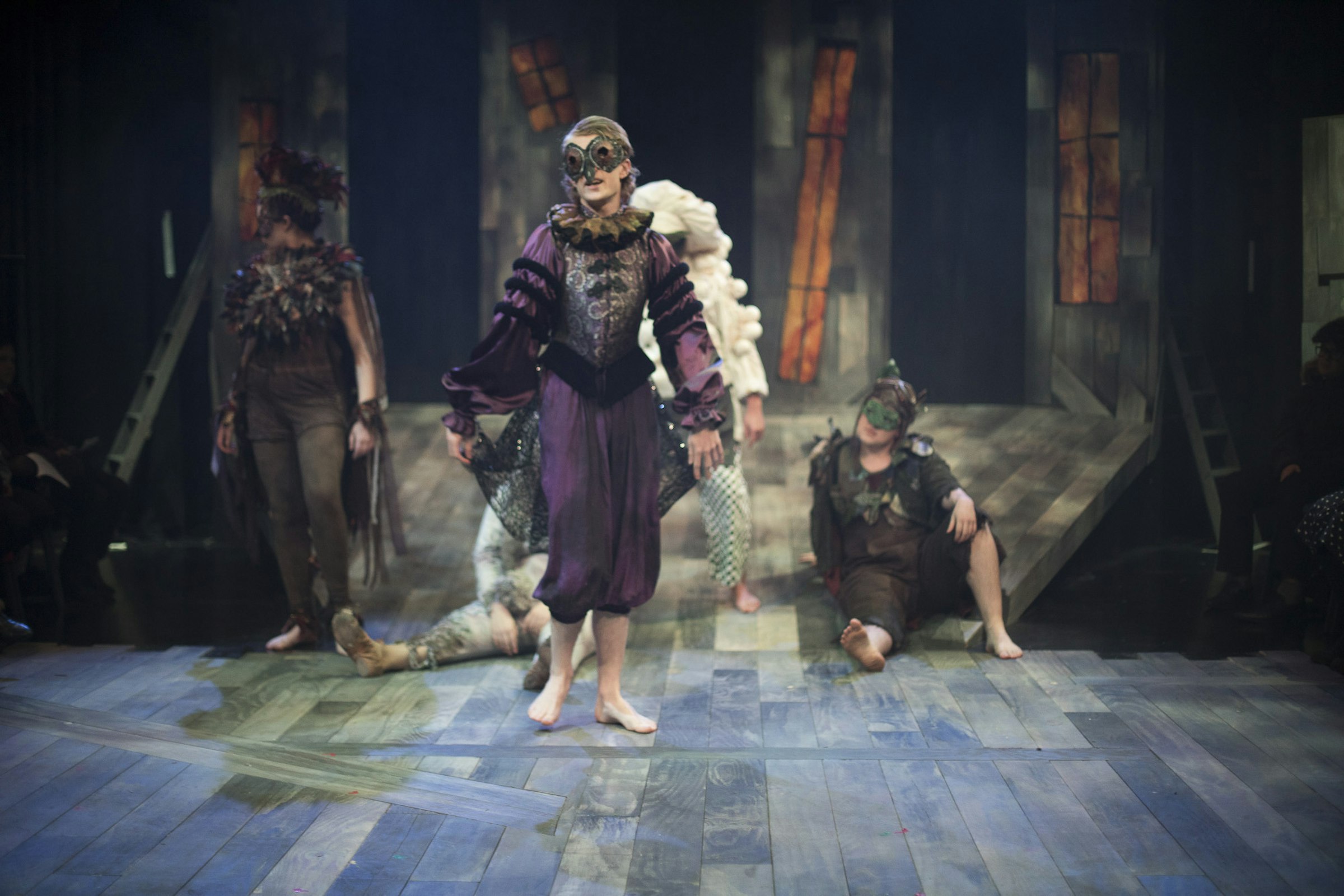 I live in Dorset and AUB's reputation within the county is very good. I had previously left an illustration course at Falmouth University and knew that I wanted to pursue something in Media; I came across the Costume Course. Its impressive reputation and fantastic exemplars convinced me I needed to study at AUB! On the degree, I became very interested in the different applications of Costume Design and wanted to explore the world of costume design and illustration for animation; seeing how styles and techniques varied. The MA Animation Production gave me the opportunity to access facilities, equipment and programmes I wouldn't have otherwise been able to, to direct and make my own stop-motion short.
I've always been creative! I have a keen interest in discovering different ways of telling stories and the collaborations involved in creating media really appealed to me.

I now work primarily as a Costume Illustrator. My first job was in the summer between my degree and my masters; as Costume Illustrator for BBC's Good Omens. Since then I've worked on No. 9 Film's The Limehouse Golem, Netflix's Winx Club, The Birmingham Rep Theatre's The Wizard of Oz, BBC America's The Watch and various Ad campaigns such as TK Maxx's current Winter campaign. The work is varied between film/tv/theatre and I have to adapt my style for each.

The staff of the Costume and Animation degrees were all invaluable. I have also found since graduating, Alumni tend to forward jobs to each other and I've gained a few that way. The connections you make while studying are really important, you are already networking with the entire university when you collaborate on projects.