Back to News
Looking
to
join
our
creative
community?
Great! We've put together some handy information to help with with your next steps.
Whether you're deciding on a course or have been invited to an interview, we've plenty of places to look on our website to keep you well informed…
Go behind the scenes…
Facebook, Twitter, Instagram and Youtube – see what we are up to today.
Preparing for your interview
Everyone is different and that's why we interview you. If you've been invited along for one, check out our Portfolio & Interview guidelines for some general advice on what to expect.
Each of our 20 BA courses has its own page dedicated to interviews and portfolios, so take a look at the one that's relevant to you, too.
When you arrive, you'll join up with others interested in the same course as you, before a brief talk by academic staff on what to expect on your course. Then you'll get a chance to show us your portfolio.
Life at AUB
We're a tight-knit community of around 3,500 students who collaborate and innovate together one a single campus. Beyond that, though, there's lots to see, drink, think and do in Bournemouth and Poole and plenty of support should you need it. Check out our guides below for more information:
If all of the above doesn't give you enough of a flavour of what it's like to be a part of our creative community, check out the video below. It's filmed and edited by Graphic Design graduate Elliot.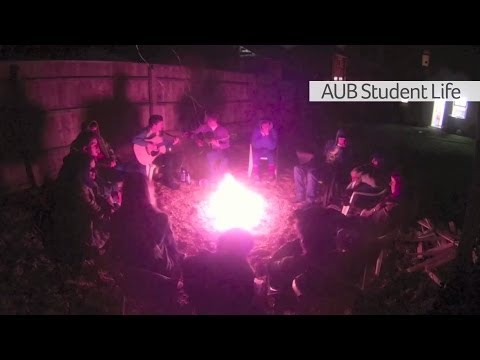 Studying elsewhere and interested in AUB?
Talk to our admissions team who can advise you further – it could be possible to complete your 2nd and 3rd year with us.  Phone 01202 363228 / 363225 or email admissions@aub.ac.uk