Here's to you, the enablers.
No creative journey is the same, and we know that inspiring your students, no matter what their ambition, is important.
Here's how we can help…
Got 60 seconds?
Show your students our one minute film – the future needs someone like you. Its designed to inspire young creatives and spark a conversation about their role in creating the future.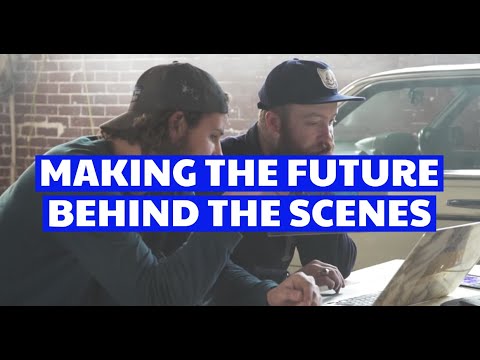 Got a day?
If you can invest a day of your time, with or without your students, then there are plenty of ways we can help.
Take a look below for what is on offer.
creative careers day
Each year, we hold a Creative Careers HE Day for teachers and careers advisors. During the day, attendees can take part in creative sessions and workshops, engaging in discussion about some of the issues facing creative education and learning new skills. You can watch some of the highlights from 2018 below.
The next Creative Careers Day is on – Friday 26 April 2019 Careers fairs
If your school or college is hosting a careers fair, please do let us know by emailing schools@aub.ac.uk. We like to support these event whenever we can, by hosting an exhibition stand.
Stay up to date
If you would like to be kept up to date with events and news that may be useful for teachers and careers advisors, please get in contact at schools@aub.ac.uk or by calling 01202 363223.