You are using an outdated browser. Most of this website should still work, but after upgrading your browser it will look and perform better.
For a University like no other, a prospectus like no other.
Fill in the form below to receive your digital copy of the prospectus. If you'd prefer a hard copy, you can order one, too.
Explore more
Overview
Interested in AUB? Order or download our 2021/22 prospectus today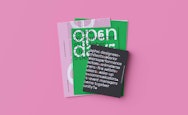 Order a prospectus
Order AUB's 2021/22 prospectus