Back to Graphic Design News
Visual
Communications
Senior
Lecturer
designs
new
photography
app
BA (Hons) Visual Communication Senior Lecturer, Richard Hurst, has designed and launched a new photography app entitled 35mm
35mm brings the skill, mystery, and anticipation of SLR photography to the iPhone. From film selection and exposure to manual/auto focus and flash options, you're in control as you shoot a roll of 24 exposure B&W or colour film before 'sending' it away for 24hr processing. The screen goes blank as you take a picture, just like the mirror going up on an SLR. If 24hrs is too long to wait, an in-app purchase lets you process your pictures in under an hour.
Experience the excitement of waiting with anticipation to see if your pictures come out how you expect. Does the wait make you love them more or less? And does being limited to 24 exposures mean that you only photograph what's really important? Feelings and choices that will link you and your iPhone with the analogue image making from the past.
Speaking about the app Richard said:
"The idea came about after a conversation with Paul Allen, who used to be a senior lecturer on BA (Hons) Commercial Photography course. I'm looking forward to seeing what people create."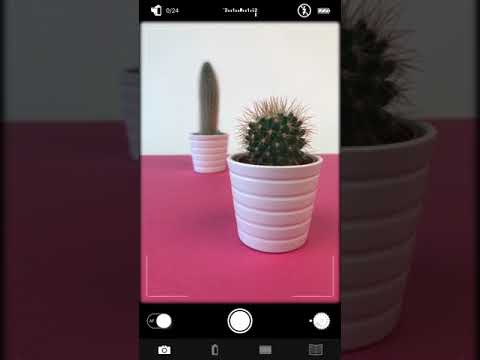 You can find out more and purchase 35mm from the iTunes store.