Postponed until Spring 2022
It is with regret that we announce our Crossing The Line webinar event, which was due to take place on 2 December 2021, has been postponed until Spring 2022 - please follow our social media for updates in the new year.
Date: TBC
The event is a live-streamed Webinar via Zoom
Join us online for a conversation with Joshua Read and Sarah Newman, Manager at Russell-Cotes Art Gallery & Museum, about compiling a collection of art.
Event Context:
In the 21st century, art collecting has become more accessible and democratic than ever, and there are more diverse reasons for acquiring art.
Joshua's passion for collecting was first ignited after discovering The Consortium in Bournemouth which inspired him to support the street art community by buying works wherever possible. Always on the lookout for new pieces for his collection, he would attend shows, spending his limited budget on works by the artists he loved, even receiving the gift of a Banksy print from his wife on his 34th birthday.
Obtaining artwork is a powerful way to express one's personality and interests. While some collectors stick with a certain style or specific artist, others collect a diverse range of artwork from various artists to convey different sides of their personalities. For collectors, building a legacy is their driving aspiration.
This event is brought to you in collaboration with BA (Hons) Creative Events Management.

Joshua Read' s Collection and the story, how it began.
Joshua's interest in graffiti started in the 90's whilst working in Cambridge music venue, The Junction. He commissioned a former colleague, known by his street name Sabre, (a well-known graffiti artist with a portfolio of works in Brighton, Cambridge and London) to paint a mural on the side of the building, gaining positive attention.
He later moved to Exeter, and whilst working on commissions painting graffiti manga pieces and producing canvases, he heard artists such as 3D (Massive Attack), Goldie and Mode 2 and discovered more about the Bristol underground scene and the emerging crossover between music and graffiti art.
After arriving in Bournemouth in 2000, his passion for collecting was ignited after discovering The Consortium - selling an eclectic mix of urban clothing, street art and memorabilia, with regular visits every weekend to admire Shepard Fairey's giant mural in the stairwell and see artworks by artists such as Kaws, Eine, Banksy, and Blek le Rat.
Joshua made regular trips to Brighton to attend painting on walls events and to visit Enter gallery and the now-defunct POW (Pictures on Walls), artist-led spaces producing and distributing their own work outside of the art market.
For Joshua, a notable turning point in the public perception of street art would be Banksy's dystopian theme park Dismaland, which highlighted the importance of the graffiti genre in the art world and its transition into mainstream culture, changing the way works were viewed and sold. During this period, street art, particularly Banksy's works, started to radically rise in value and become unaffordable for most collectors.
Over his years as a lecturer, Joshua has delivered several sessions on graffiti as art, and the part it plays in the wider art world, and he is proud to say that many former students have progressed to become fantastic artists in this field. He is keen to continue supporting the street art movement and its community by researching and collecting new works.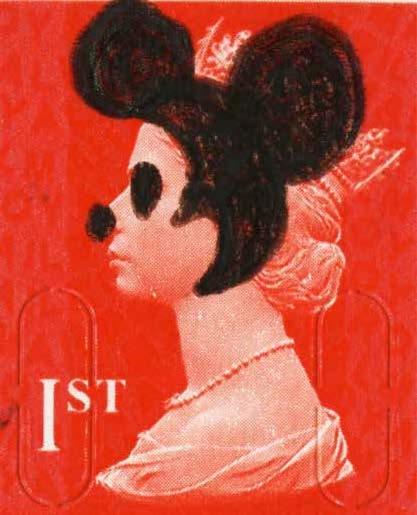 Meet the Speakers

Joshua Read
Course Leader - Foundation Diploma in Art, Design and Media

Sarah Newman
Sarah Newman is the Manager of Russell-Cotes Gallery and Museum in Bournemouth, which houses a diverse collection of visual arts...