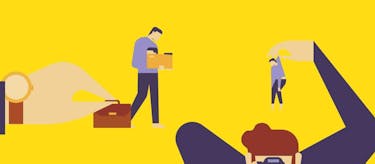 Lucienne Day was one of Britain's most pioneering textile designers, bringing contemporary colour to an otherwise drab post-war Britain. One of her most famous designs, Calyx, was designed for the Homes and Gardens Pavilion at the Festival of Britain in 1951 and launched her design career. From that moment on, Lucienne designed fabrics, wallpapers, ceramics and rugs on a commercial basis until later in her life when she focused more on one-off designs for her silk mosaics.
The exhibition- a text + work touring exhibition from TheGallery at Arts University Bournemouth -tells the story of Lucienne's design career, unfolding in a sequence of images, lengths of fabric and even framed tea towels.
This exhibition of more than 70 works, mostly drawn from the archives of The Robin and Lucienne Day Foundation, also includes current and recent textile productions from private lenders of Lucienne's design, demonstrating the continuing vitality of her design legacy.
These include two reissued carpet designs from Andover-based Alternative Flooring, who worked together with The Robin and Lucienne Day Foundation to create the Authentic Lucienne carpet runner collection.
Photographs in the exhibition show the lead up to her career breakthrough at the Festival of Britain and also evidence her prolific output of patterns for furnishing and dress fabrics, table linen, carpets, wallpapers and ceramics.
Calyx was originally created as a furnishing fabric for an interior designed by Lucienne's husband, Robin Day. Hand screen printed on linen in lemon yellow, orangey-red and black on an olive-coloured ground, Calyx was a large-scale abstract pattern composed of cup-shaped motifs connected by spindly lines, which conjured up the aesthetic of modern painters and sculptors, such as Alexander Calder and Paul Klee.

Although furniture and furnishing store Heal's was initially sceptical about Calyx, it proved a success, selling in large quantities over many years. Also exhibited at the Milan Triennale in 1951, where it won a Gold Medal, this design generated a new school of pattern-making which became known as the 'Contemporary' style. Calyx was widely emulated by other designers both at home and abroad, and kick-started Lucienne Day's prolific career.
Lucienne Day: Living Design is curated by Professor Emma Hunt (Deputy Vice-Chancellor at Arts University Bournemouth) and Dr Paula Day, the only child of Robin and Lucienne Day.
Professor Emma Hunt commented: "I have been very privileged to work alongside Paula Day and it has been an amazing opportunity to spend time with her, going through the archives and hearing about her parents, who were so dedicated to their design practice."
Dr Paula Day added: "I hope people will take away from the exhibition a sense of my mother's extraordinary achievement. Through a lifetime of dedicated professional design practice, she created a body of work which is still vital today."
Paul Sapwell, Chief Executive at Hampshire Cultural Trust, which operates The Willis Museum and Sainsbury Gallery, said: "In a lifetime dedicated to design practice, Lucienne Day created a body of work which is steadily coming back into commercial production. We hope this exhibition will shine a light onto the career of one of most influential designers of the post-war generationand help inspire a new generation of designers to follow in her footsteps."