What if Superheroes were around in Shakespearean times?
The BA (Hons) Costume and Performance Design course transformed DC Comic superheroes such as Batman, The Joker and Catwoman and reimagined them as Shakespearean characters in full Jacobean costume complete with ruffs, patterned silks and ornate cuffs and collars. The project was to commemorate the 400th anniversary of Shakespeare's death on 23rd April 2016 and to celebrate the release of two DC movies this year – Batman v Superman in March and Suicide Squad in August.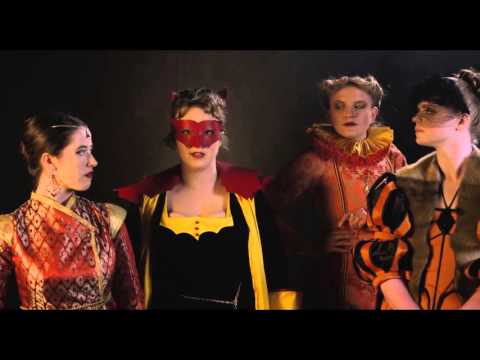 The images were photographed by AUB alumnus, Andy Bate who created a dark, rain-drenched world for the characters, who were played by students from the BA (Hons) Acting course. Then, students from the BA (Hons) Visual Communication course took famous Shakespeare quotes and integrated them with the characters.  At the bottom of each image, the character and play the quotation is from is revealed in the style of a collaboration for example 'Batman X Hamlet' along with the hashtag #ShakespeareSuperhero.
Explore the courses:
BA (Hons) Costume and Performance Design
BA (Hons) Acting
BA (Hons) Visual Communication
BA (Hons) Film Production