Back to Industry News
Costume
and
Make-up
collaborate
for
BeauBowBelles
Video
1st Year Costume and Make-up students have created a1950's inspired video for The BeauBowBelles.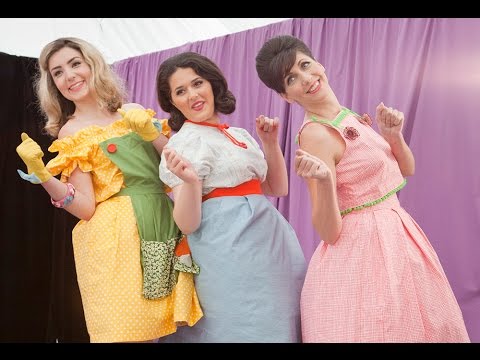 Costume course leader Rebecca Pride tells us more about the project:
"The music video for The BeauBowBelles was created at the conclusion of the first year for both the BA (Hons) Costume and Performance Design and BA (Hons) Make-up for Media and Performance courses. This is the 4th film we have produced within the subject area of performance design and we are very proud of the final film. The costumes were brilliantly designed by lecturer Bunny Winter who visited Rome last year to source images and find inspiration for the colourful kitsch look we were looking for.
The theme is changed annually and this year we wanted to inspire the students to think deeply about the cut and line of the 1950's. The 'vintage' craze has become so ubiquitous within current fashion and also in the sort of projects that are made within the Film and TV industry, so we wanted to allow the students to engage with this during this unit.
The production design and costume supervision were overseen by third year students with some second year students working as a team with the first years to create a seamless collaboration between all years.
Collaboration is really important in the creative industries and this project exemplifies our dedication at the AUB and within this subject area to create situations and briefs that replicate that. Gareth Corke has written and directed the film. He has worked extensively with the BeauBowBelles on several occasions prior to this and the course is very pleased to work with Gareth and the band to create such exciting working situations that allow the students to experience as near to 'real life' authentic projects as possible.
We are very proud of the final film, and thank everyone involved for their dedication to the project. It's great that so many people have collaborated here on the film and hopefully the energy of the staff and students who made it shines through."
Check out the 'behind the scenes' photo album.