Back to Industry News
Commercial
Photography
Seminars
–
Video
Links
At the end of last year, AUB hosted a discussion panel around Paul Wenham-Clarke's exhibition, the Dark Highway. Last month, the MA Commercial Photography course team organised a seminar day on contemporary documentary portraiture at The Photographers' Gallery. 
The day brought together students from a wide variety of universities as well as industry practitioners to discuss methods and motivations in the documentary field.
You can take a look at the videos from both days below.
Last month, MA Commercial Photography Course Leader, Professor Paul Wenham-Clarke hosted a seminar on contemporary documentary portraiture. 
Top award-winning documentary photographers Zed Nelson, Jane Hilton and Spencer Murphy each gave a talk on their work and then took part in a group conversation. Zed, Jane and Spencer are all Mentors for the MA Commercial Photography course at AUB.
The seminar was hosted by Course Leader, Professor , and took part in front of a live audience at The Photographers' Gallery on 25th Feb 2016.
You can watch the three talks here and conversation here: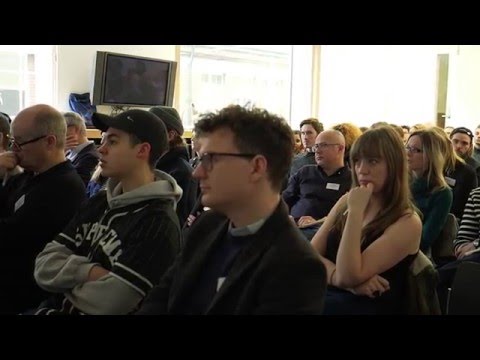 Far from being an outmoded practice, documentary has evolved into a new form that has found alternative contexts to reach, inform and challenge audiences.
Three of the most influential contemporary practitioners of the art have been brought together to discuss with each other, and a small audience, their motivations and methods.
AUB also hosted a discussion panel around Paul Wenham Clarke's exhibition, the Dark Highway, at the University in November 2014. You can watch this here: