Back to Make News
AUB
Prospectus
wins
European
Excellence
award
alongside
global
brands
Arts University Bournemouth's prospectus wins Gold European Marketing Excellence Award alongside Adidas, MTV, Volvo, Heineken and Sky.
Arts University Bournemouth's (AUB's) unique prospectus won Gold at the European Marketing Excellence Awards in Paris last week – the only University to pick up an award.
This communication project see AUB re-invent the traditional, information-heavy prospectus as an interactive piece of brand engagement. Taking inspiration from Ray and Charles Eames' House of Cards, the AUB prospectus features a set of beautiful cards that invites a prospect to play and create, mirroring the "culture of making" that defines the University.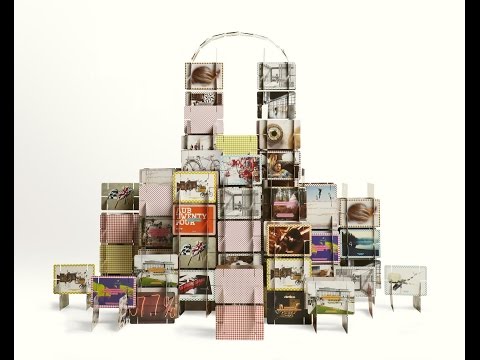 The award follows on the heels of further industry recognition for this project with a Gold at the Higher Education marketing awards program, HEIST, for Best Prospectus from a Specialist Institution, and another Gold at the Computer Arts/Creative Bloq Brand Impact Awards for the Best Education Campaign.
This latest accolade at the European Excellence Awards puts Arts University Bournemouth alongside other Gold winners on the night including Adidas, MTV, Sky, Heineken, Volvo, L'Oreal, Unilever, Microsoft, Mastercard, HSCB and the Guggenheim Foundation.
Simon Pride, Head of Marketing and Communication at Arts University Bournemouth, said;
"Picking up this award in Paris, alongside some of the most famous global brands, and the biggest names in marketing and communications, is testament to the brave decision AUB took in creating a prospectus that challenged the very notion of what a prospectus is. I also have to thank the AUB alumni design agency, Bond and Coyne, who helped create this innovative project."