On the main programme students engage in four broad projects; drawing, art, design and media.
Using these projects, students are able to diagnose their strengths in order to progress onto the Pathway option most suitable to them. There are seven specialist Pathways for the final two stages of the course:
Fine Art, 3D Design, Illustration, Graphics, Photography, Fashion, Costume and Textiles and Film and Animation.
It's the perfect way to find your creative voice if you're not sure what degree course you'd like to study or boost your existing skills and portfolio if they're not quite up to degree standard. What's more, if you successfully complete the Foundation Diploma with us, you're guaranteed a place on a degree course at AUB.*
During the first stage of your Foundation course, you'll explore broad concepts and assignments, which will help you to decide which methodology – Art, Design or Media – you like best.
We encourage you to experiment and take risks on the course, as you challenge yourself and discover your creative voice. At the end of Stage One, you'll choose from one of seven specialist pathways, which will give you an insight into what it will be like to study on a specialist arts programme.
Assessment is based on presentation of project work and takes place on completion of each stage of the course. Assessments are used to provide guidance on your progress and potential in areas of specialist study. The final major project is graded as pass, merit or distinction.
Stage One – Exploratory Stage
Drawing
Experimental drawing
Life drawing
Location drawing
Sequential drawing
Exploration of "formal elements"
Art
Conceptual and lateral thinking
Printmaking workshop
Drawing-centred
Personal, open-ended enquiry
Design
Problem-solving
Responding to a brief
Design for good, ethical practice
Understanding context
Appropriate skills development
Media
Time based enquiry
Using sound
Photoshop
Video editing
Deconstructing images
Stage Two – Pathways
Fine Art
Student-led briefs
Theory and critical thinking
Painting technology workshops
3D workshops/casting/mould-making
Exhibition context explored
Time-based media workshops
Graphics
Design for good
Information graphics
Photoshop/Illustrator/InDesign
Zine production
One day workshops
3D (Art, Craft and Design)
Workshop use
Technical workshops
Google SketchUp
Casting/mould-making
3D contexts explored
Laser cutter use
Illustration
Life drawing
Printmaking
Book and authorial illustration
Genre study
Experimental drawing workshops
Digital practice/Illustrator
Fashion, Costume and Textiles
Fashion illustration
Garment making
Mannequin use
Photoshop/print processes
Paper making
Machine knit/embroidery workshops
Photography
Critical theory
Advanced Photoshop
Studio photography
Location lighting
Medium format camera use
Documentary workshops
Book design
Film and Animation
Storyboarding
Sound & editing workshops
Premiere/After Effects
Green screen workshop
Working with actors
Script development
Life drawing / drawing for animation
Group work
Experimental & documentary work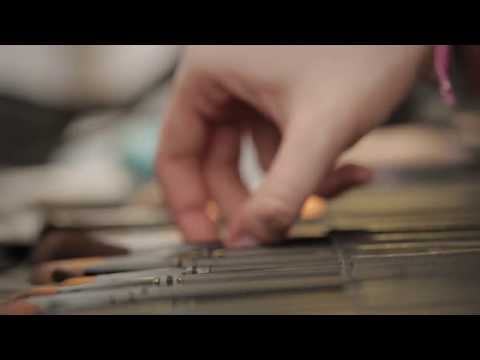 *During your first term with us, you will be able to discuss with your tutor the most appropriate degree for you – one that matches your interests but also your skills.  When it comes to making your UCAS application (in December or early January), we guarantee to offer you a place on a course agreed by your tutor.  Your offer will be conditional on you successfully passing the Foundation course.