Britain leads in the production of high quality visual effects for film. The British film industry is hungry for new talent and our visual effects course is designed to feed it with highly skilled graduates of a professional standard.
Looking to start in 2017? There's still time to apply for this course through UCAS. Visit our how to apply page for more information.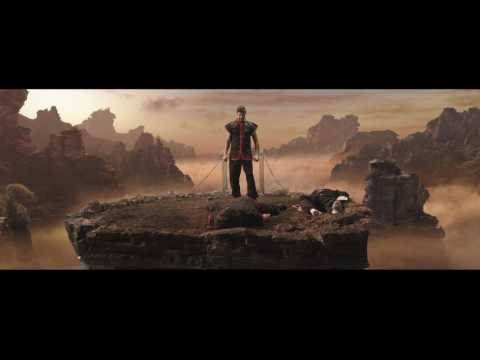 "The VFX industry has seen rapid growth and technological development over the last 15 or so years, evolving into a visual language that influences every level of the film making process. Underpinning all this is the core artistry of creating stunning moving images.

It's essential that we bring in junior talent who are not only technically capable, but who also have have a solid grounding in core artistic skills such as observation, composition, colour, and light."

— Ian Fellows, Framestore
Since the Harry Potter boom in the early 2000's, alongside a recent influx of new releases from studios such as Disney and Marvel, the Film and VFX industry has expanded at an exponential rate. This has firmly established the UK as the leading country for high quality Visual Effects work and placed an unprecedented demand for fresh, highly trained graduate talent on the UK education system.
This course has been designed from the ground up by industry professionals specifically to address this demand, and establishing the standard and quality required for employability stands at the forefront of its ethos.
Underpinned by training in traditional artistic techniques such as drawing, colour theory, perspective, photography and composition, you will learn what it takes to create your own feature film quality visual effects.
The course shoots original material on a range of professional acquisition formats, ranging from Kodak celluloid film stock to the Arri Alexa digital cinematography camera – widely accepted as the industry standard for motion picture production.
Our 2D workflow uses Nuke for all compositing, and Maya/Zbrush and Arnold for 3D. Our colour pipeline is based on an industry model with customs LUTs to ensure accurate monitoring of colour in our fully calibrated VFX lab.
With an emphasis on photorealism, believability and integration, you will be taken through the process of designing and producing visual effects sequences to the highest possible level of professional scrutiny.
Our dedicated industry level workstations are top of the range and are supported by our render farm, fibre network and clustered storage.
Since the course conception in 2015 we have successfully placed students at both Framestore and Industrial Light and Magic in fully paid positions, as part of the teams creating VFX for movies such as Dr Strange and Transformers.
The course prides itself on the currency of its staff and links to industry. You will be taught by industry professionals who will have been working on hight profile feature films only the previous day.
We make sure that you're as prepared for the industry as possible by creating an industry on campus. Along with an impressive set of skills, you'll leave AUB with a ready-made network of professionals that you worked with while studying.
BOURNEMOUTH FILM SCHOOL
It takes many disciplines to make a film, and Bournemouth Film School (BFS) is home to all of them. This course is part of BFS along with MA Animation Production, BA (Hons) Animation Production, MA Film Production and BA (Hons) Film Production. Together we make up the largest film school outside of London.
You'll be part of the next generation of VFX artists
AUB has been producing talent for the film industry for years. Our lecturers know the industry inside out – some even still work outside their tutoring roles. We've also got a network of artists at your disposal. They can use you and you can use them – at AUB and in your career.
We're lucky enough to have Europe's leading special effect company, Framestore, on our campus. From working on huge blockbusters like Guardians of the Galaxy to winning Oscars for their work on Gravity, Framestore are taking British VFX to new heights. And they're right next door.
LEARNING, TEACHING AND TIMETABLING
You can read more about learning and teaching at AUB and when you will receive your timetable here.
NEXT STEPS
STUDY ABROAD
Looking to spend less than six months in the UK to learn Visual Effects? Take a look at our Study Abroad and Summer Courses.
Please note: the UniStats scores below are not representative of this course. They have been aggregated by UniStats from data relating to similar courses in the creative arts sector.