Back to Acting News
Emerald
Ant's
Iguanodon
Restaurant
Learning
Programme
to
go
ahead
in
Schools
Emerald Ant is thrilled to announce an award of £29,900 from the Heritage Lottery Fund.
Over the next two years, schools in Dorset, Devon, Kent, Sussex and London will enjoy outdoor performances thanks to the Iguanodon Restaurant.
Shows will be followed by arts geology workshops, involving scientists attached to local museums. Children will learn about their local landscapes and coastlines, local heroes and social history.
Jonny Hoskins, Senior Lecturer for BA (Hons) Acting at AUB, is chair of board of directors for Emerald Ant's touring show 'The Iguanadon Restaurant', having previously worked with the company as the part of Dr Davidson in Horace the Travelling Pliosaur Cinema.
The original Iguanodon Restaurant is an outdoor theatre performance. The show offers deeper knowledge about dinosaur discoveries, all set in 'Iggy', a 35-foot Victorian iguanodon, amongst spinning blancmanges and panto-style performance.
The performance tells the story of how fossils found on our coast led to Darwin's Theory of Evolution, and ultimately changed the way we see the world. 
You can take a look at the video trailer for the restaurant here: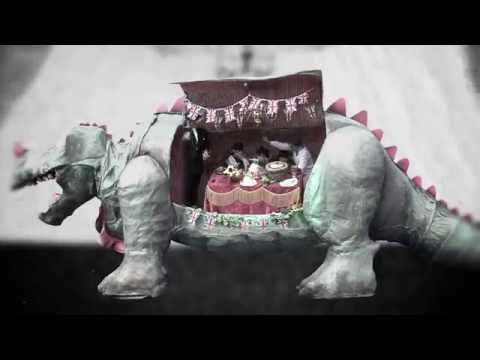 Also funding this exciting programme are the Fine Family Foundation, Palaeontological Association and West Dorset District Council.
Emerald Ant is dedicated to engaging communities in their heritage and history through exciting arts and giant spectacle.
Iggy will also be performing at Camp Bestival and in London this summer. Visit Emerald Ant to find out more from The Iguanadon Restaurant and see previous projects.