Back to AUBHuman News
Graphic
Design
student
wins
RSA
Student
Design
Awards
Final year BA (Hons) Graphic Design student Georgina Venning has won the Patricia Tindale Legacy Award in the RSA Student Design Awards.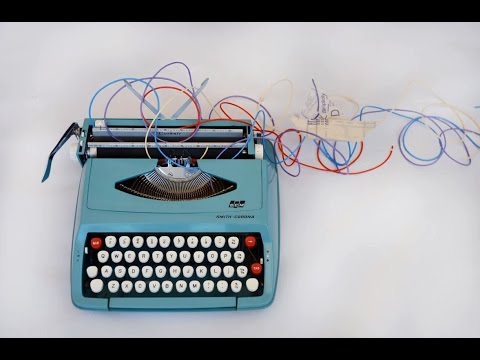 Georgina produced a response to the 'Moving Pictures' brief and produced an animation to accompany an audio file by British author, Ian Leslie, that would clarify, energise and illuminate the content.
We asked her to tell us more about her entry: 'It's my first ever animation. I just taught myself. I worked with Bright Horizons nursery, who are brilliant, and observed how the children are fascinated by the physical quality of materials.
They don't care for intended purpose of an object. A pine cone is a lion for example.That childlike naivety inspired my piece.
I think there can be too much of a divide between digital work and physical work. It's best when technology enhances physical work. I think I have proved that craft can communicate!'
In addition to the £500 prize, Georgina won an RSA design fellowship and her work will also be featured on the RSA's Youtube channel.