Back to AUBHuman News
AUB
win
at
Creative
Conscience
Awards
Final year BA (Hons) Illustration student Dan Widdowson has won Gold in the Illustration and Animation category of the Creative Conscience awards 2014.
His work –  Glass Half Empty "Is an animation targeted at teenagers and young adults, to create awareness of common mental health issues. Inspired by the personal experiences of its creator, the animation aims to encourage those who suffer from depression and anxiety to seek alternative medical solutions."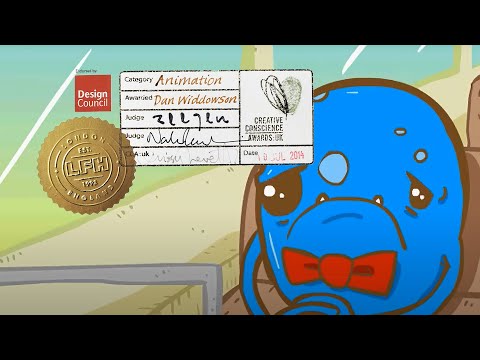 Huge congratulations also go to:
Inspired by heroines throughout history who fought for women's rights. Femina Jewellery represents a celebration of feminists and the sacrifices they made along the way, questioning the conventions of society and standing up for their beliefs.
Rosanna Frost – Highly Commended – Illustration & Animation
Inspired by a personal interest in food production, this animation has been created to inform households on the issues surrounding food waste and how to reduce it.
Sophie Reynolds – Highly Commended – Film & Photography
Søster magazine challenges stereotyped ideals of women and beauty, empowering them rather than settling unrealistic standards and unachievable goals.
The Creative Conscience Awards is a platform for innovative ideas that encompass world changing creativity. The concept uses creativity as a catalyst for positive change to benefit ethical, moral and worthwhile causes.