Back to Course News
BA
(Hons)
Acting
Course
Leader
stars
in
The
Witcher
3:
Wild
Hunt
BA (Hons) Acting Course leader Doug Cockle voices the character of Geralt of Rivia in the new Witcher game –  Witcher 3: The Wild Hunt which was released this week.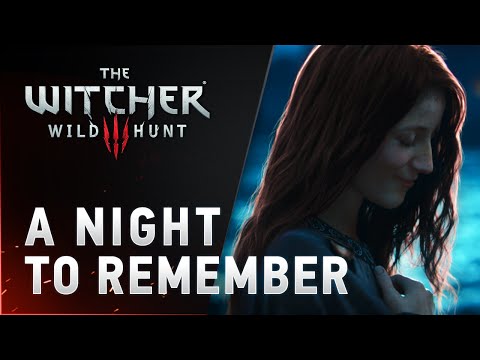 Doug told us more about working on the project:
"I have been involved since the very beginning and have played Geralt since 2005/6. The character has evolved along the way. He started out with no emotion at all in the first game and then in the second game an emotional life started creeping in, and now in the third installment, there has been even more than that –  the evolution of Geralt has been an exciting adventure really.
I have been doing voiceovers for games since 1999. I got involved with various games when I first came to England and kind of just fell into it.It was one of those things I had never thought about. My agent sent me for an audition and I went and got the lead role in the game.  I did that and that company kept bringing me back for more and more things, and Witcher was one of the things
All my recording for Witcher 3 has been done in London We usually do 4 hour sessions and just crack on with it. Witcher 3 took, at a guess, over 200 hours in the studio and in the end I recorded over 12,500 lines of dialogue.
They usually send me the scripts beforehand,  so I can get familiar with what we are recording and the story lines. I am in the recording studio and I have headphones on so I can hear myself but also so I can hear the director and engineer.  We have two microphones actually because the engineers decided to work with different microphones for different things, so there is the Geralt thinking microphone, and the Geralt speaking microphone, so that they sound slightly different, which is kind of fun.
So before we get to a new section, they will remind me what the story line is, who the other main characters are, where the scene has come from, and because there are multiple choices that the player can make, you have to know which potential avenues you might have come from, so then often you have to record the same lines in different ways to match the different choices the player might have made.
It can be tricky, because you don't record it lineally. Television and film is like this as well, you don't necessarily record from the first scene to the end scene.  You record the end scene first sometimes. So you have to understand the character's journey through the story in order to place yourself emotionally and physically into the place that character needs to be.
This year I've also done other games such as  'The Book of Unwritten Tales 2'and Bullets and Bourbon and I have had two very small roles in two Hollywood feature films. One was 'Criminal', which was a scene with Kevin Costner!
I think it is really important for me to still be involved as a professional actor, and to be working in whatever way I can. Sometimes jobs are high profile and sometimes they aren't, but it is about getting out there and doing this thing that I teach so that I am not just someone who sits behind a desk reading about acting, and then goes and tells my students what to do. I am actually out there doing it and it has several benefits:
1. I am still practicing what I am teaching and;
2. Quite often through the work that I do as a professional actor, I actually meet people who I then bring into the course.  So I have access to guest speakers, guest directors and guest artists. Damien Goodwin, who was one of the directors on the Witcher, has been in to talk with the third year students about the industry as he is trained as a professional actor and worked as a professional actor and has been a professional director for television for a number of years nowHe directs for Hollyoaks on a regular basis; so meeting people like that who can contribute to the students experience is a benefit of me working professionally.
The voice industry is huge, it's not just games, its audio books, television and radio commercials. So for someone who wants to get into voice work for games or anything else, first off, you have to have a voice that people are interested in hearing in one way or another. That could be because it is just a nice mellow resonant voice or it could be because it has a lot of character. You have to have talent and that is something nobody can teach you, nobody can give it to you, you either have it or you don't.
If you know that you have talent, then you need some kind of training. Some people go and do specialist workshops that Equity or the Actor Centre runs, or they will do an introduction to acting kind of thing, but most people get into voiceover work after training as actors. They will actually do a BA Honours Acting Degree somewhere because, certainly for games, but it is true of most voiceover work, it's about communicating and expressing emotional context, a character journey, even if it is not a fictional character, even if you are pretending to be someone who is real the voice has to communicate.
In order to do that you have to at least have a basic understanding of acting, preferably more than that because there are a lot of voiceover jobs which actually require classical acting skills and things of that nature.
I think it is the rare person who goes on to be an actor and knows exactly what aspect of the industry they are going to work in and then does. I think most go out there and have aspirations, but then the industry puts them where it wants them. I never even thought about voiceovers as a career, I just kind of fell into it and I have done tons of it now and I love it but I never saw myself doing voiceover work. I think people who train as actors need to be open to the possibility of the industry telling them where their career is going to head, because that is basically what it does anyway. You cannot guarantee yourself a specific career.  Having said that though….there is no harm in trying!
Put yourself out there and see who takes you up on you and your skills. I think that is probably true of anything."