Back to Costume News
AUB
students
deliver
24-hour
brief
for
Activate
18 BA (Hons) Acting, Costume and Performance Design, Creative Events Management and Make-up for Media and Performance students recently collaborated with outdoor theatre specialists And Now and creative producers Activate to deliver a 24-hour brief.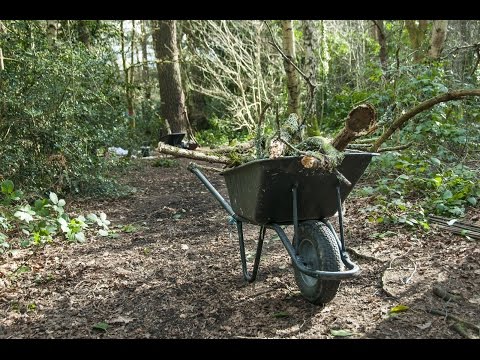 The first day of the project, Explore: Outdoor Arts in the Landscape residency, saw students receive a brief to create an installation or performance experience that would be performed at dusk the following day.
Part of the brief tasked students with responding to and being mindful of their woodland environment, near Slades Farm.
The students were introduced to pyrotechnics and took part in a fusing workshop. The final performance included themes of journey, discovery and community – all things that the graduating students will be experiencing over the next few months.
The students were mentored by AUB tutors, And Now and the Activate team, as well as outdoor arts professionals, performer and director Flick Ferdinando and promenade musician, Tim Hill.
Manager of the Dorset Area of Outstanding Natural Beauty (AONB), Tom Munro, also gave a presentation on the importance of forming partnerships with environmental organisations as artists.
Adele Keeley, Lecturer on the BA (Hons) Costume and Performance Design course said: "It was really important for students to work collaboratively across the different courses involved and it was really exciting to see how they worked together. It's really important for students to go outside and see how outdoor spaces can be used for performance – away from the traditional theatre space. It's all about working with the environment and responding to what the environment gives you."
Kate Wood, Executive Director and Inside Out Dorset Co-Artistic Director, said: "Right from the start, the students were fantastic to work with. They really took the opportunity to get the most out of the intense period they had to work on the project. It was great to have such a great team working with us."
Rebecca Pride, Course Leader for BA (Hons) Costume and Performance Design, added: "There was a real sense of craft, the weaving of things together, which was absolutely beautiful. It was really lovely to see students who were moving out of their discipline. You had Costume students performing and Acting students doing pyrotechnics. I was amazed at what they did in two days."
George Roberts, a third year Acting student said: "I believe through these projects we can highlight not only the performances we create but the spaces in which we create them. In today's society I believe nature is often overlooked and, if we can create spectacles that bring audiences in to experience nature in a new and exciting way, we can revitalise and help protect and bring life back to these areas."
Pip Atkins, a third year Costume and Performance Design student commented: "I think that it has been extremely worthwhile to take part in these extracurricular activities. It was great to take a break from university projects while still progressing my skills."
Five of the students involved will continue to be a part of  Life Cycles and Landscapes, a partnership between Activate, And Now and Landscapes for Life, upon graduating.
Activate exists to initiate, develop and sustain a range of dance, theatre and outdoor celebratory opportunities for the people of Dorset and the South West.
And Now: is made up of artists Mandy Dike and Ben Rigby who, together, conceive, design and create visual performance, image and installations; working with people, ideas, fire, fireworks, structure, sound and light. Their work is unexpected, accessible, entertaining and public.