Back to Graphic Design News
AUB
Student
Film
Celebrating
10
years
of
Bournemouth
Air
Show
aired
in
UK
Shopping
Centres
This year marks the 10th anniversary of Bournemouth Air Festival, the UK's largest Air Show. BA (Hons) Graphic Design students Emily Hood and Natalie Carr won a competition for their film promoting the festival.
The AUB students produced the film as part of a competition run by Bournemouth Air Festival and local digital design studio Createful, which tasked students to create a 20-second film to promote the festival.
Emily and Natalie received an award for winning the competition and were featured in the Bournemouth Echo, with their campaign also being shared across Createful, Limited Space and Bournemouth Air Festival's social media channels. Their winning film has been played in numerous shopping centres up and down the country, from Bluewater in Kent, to Derby, displayed on Limited Space advertising screens.
Emily also secured an internship with Createful, and has been working on further promotional pieces for this year's air festival.
Speaking about their film Natalie said:
"We wanted to focus on presenting the air festival as more than just planes and show the festival in it's entirety. With just a 20 second timeframe it was a challenge to fit everything in with some kind of narrative, as well as choosing a piece of music that complemented the video. 
"We are very proud of our achievement. It has been great to work with Createful, Limited Space and Bournemouth Air Festival." 
Watch the film: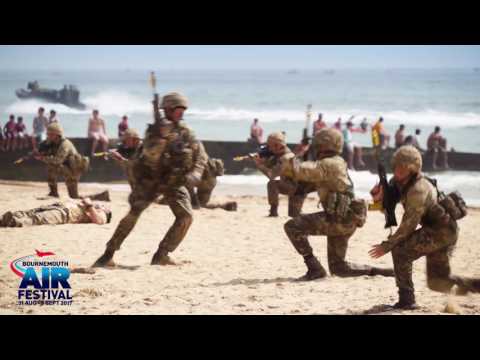 This year's Air Festival runs from Thursday 31st August – Sunday 3rd September inclusive.