Back to Course News
Animation
lecturer
on
Shaun
the
Sheep
Movie
Richard Haynes graduated in 2003 in BA (Hons) Film and Animation Production from The Arts Institute at Bournemouth – now AUB.
He then worked as a Stop Motion Animator at Cosgrove Hall Films in Manchester, where he remained for 5 years, working on a variety of children's TV programmes, including Little Robots, Fifi and the Flowertots, Roary the Racing Car, Rupert Bear and Postman Pat. Joining Aardman in 2009, he worked on Shaun the Sheep and the feature film (and special) of The Pirates. He joined Arts University Bournemouth in 2012 as a Senior Lecturer on the BA (Hons) Animation Production course.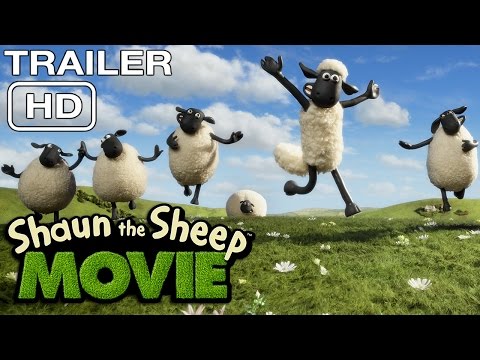 Richard, can you tell me about your 3 weeks working on Shaun the Sheep?
Yeah, it was really great because I've worked at Aardman before. I felt like it would be quite strange walking into that environment again, working with people that I've worked with before.
They had done four Shaun the Sheep series by that point, and I worked on series two and three. So as far as the project goes it, was pretty much the same, just for the big screen.
My first day they sat me down, put me in front of a screen and said 'Oh just watch this while we get your first shot ready'. I assumed it would just be a scene, the scene I'm working on, but it turned out to be a cut of the whole film that they'd shot so far. So I was sat there for ninety minutes watching the film! I can't obviously reveal much about the story — all I can say is that it's really good, it's going to be exciting.
What type of work were you doing on the movie?
It was all Stop-Motion based and all very traditional. Aardman still try and do as much in front of the camera as they can. They obviously rely on computers for various effects. Like on The Pirates (in an Adventure with Scientists) film that we did, they had to animate all the sea in CGI.
My job is to breathe life into the characters. The rate was about six seconds a day, actually a bit less than that, probably three seconds a day. On the series it's six seconds.
Stop Motion work is a patient business then…
Well, it does depend on your shot; you aim for about six seconds on a series. But in complete contrast, on the Pirates film, that was six seconds a week. So that's how slow it is and how important it is. So Shaun the Sheep was somewhere in between the series rate and the rate of Pirates. It was probably something like twelve, fifteen seconds a week, something like that.
It does totally depend on the shot, you know. If you've got a close up, or one character and they're not doing a lot, they might be blinking or reacting to something, then you can get more than the average. Whereas the next day, you could have a big shot with lots of characters, singing and dancing.
And what are the characters made out of? They look to me like they're made out of Plasticine….
Not fully! Well… bits of the dog are completely plasticine, and the farmer, his head and his mouth is. Shaun himself is completely resin; he has a resin head with silicone arms and legs. There's Plasticine eyelids, they're always Plasticine. But the reason it's not all Plasticine is that it's very fiddly and you have to keep cleaning it. The amount of baby wipes you get through, it's incredible! It's just dust that's in the studio, theres always stuff floating around and Plasticine just gets so dirty. You're constantly smoothing it out, because you're animating with your bare hands. You can knock it, you can scrape it easily, and it's just fiddly. So it's good to use materials like silicon and resin.
AUB is known for our collaborations with industry. Do you feel it's important for you to go away and work on something like Shaun the Sheep and then come back and teach?
Yes. It keeps you current. It keeps you up to date with what's going on, even if it's just about the software that they use. That's one thing the industry has changed, the software they use is different now, for grabbing the frames. So we're looking at getting that software at AUB.
But yeah, things change in the industry all the time, so it's good to be up to date with working as a team, and keeping my skills up as an animator so I feel that I have the confidence to teach it. It's the whole thing of practising what your preach. Also it keeps the industry connection, it keeps me in touch with all my colleagues from Aardman. So that when it comes to doing things like student placements with Aardman, the link is already made.
What do you like most about our Animation course at AUB compared to others that are out there?
It's mostly the fact that we do drawing, and that we don't stick students straight onto a computer. We teach how to animate first, how to deal with performance, gesture, timing and posing and all those kind of things. The principle of animation, we feel that's best taught through drawing. Because then none of the software gets in the way. We believe that if you can do it traditionally on the light box, then you can transfer those skills to any medium. The software becomes secondary, the easy bit in a way.
The other thing we do, is we encourage teamwork in general. It works with the way we teach. You have to be able to work in a team and put your skills to whatever project you're working on, and to have respect for each other and I know full well a lot of other courses don't do it that way. Not to say what they're doing is wrong, we just do it differently. We respond to what the industry wants.
With the companies that we are in touch with, we're always asking for feedback. We did check a while back – are we doing this well? Should we ask students to make films? They all say yes, and to carry on doing exactly what we're doing. They seem to want students like ours because they have those traditional, fundamental skills.
It's a pleasure for me teaching here. I was a student here – I graduated in 2003. So I know the people, I know the way it all works. (Watch Richard's graduate animation below)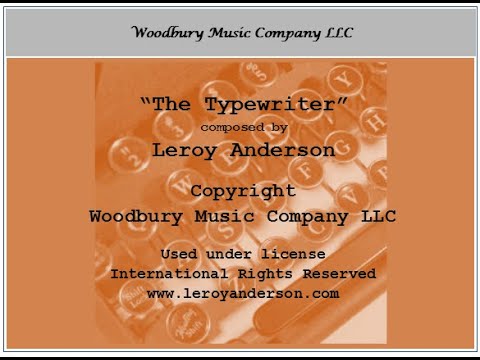 What is your One Piece of Advice for the next generation of animators?
You just make your own luck. That's something that I tell the students all the time. If you really want something you make it happen. You just have to fight for it, it might take time.
My other piece of advice is:  'Growing up is for kids'