Back to Course News
Acting
alumna
joins
cast
of
The
Lion
King
BA (Hons) Acting alumna Dominique Planter recently joined the West End cast of The Lion King and performed her opening show on 10th May.
Dominique said: "The audition process involved several rounds, with various vocal and dance calls in different stages. Then I got to the final call, which is when you meet all the Disney executives.
It was very weird singing to a room of around 15 faces. It really showed me how persistent you need to be.
The show itself is so much fun to be a part of. From the costumes to the puppets and everything that goes into the show, you can really see why it has lasted so long on the West End.
I'd say my favourite part is the look on the audiences' faces as we enter for Circle of Life."
The Lion King is currently running into its 17th year at the Lyceum Theatre.
This video shows the new cast members in action: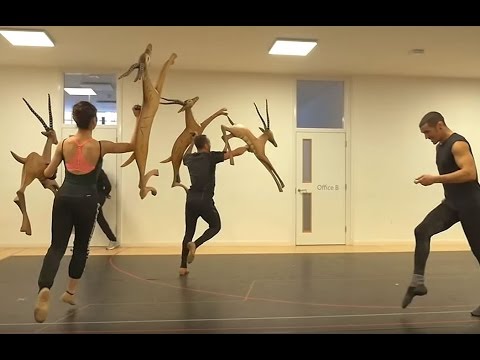 Since graduating in 2013, Dominique has been on the UK tour of Godspell in Concert and the New Wolsey and UK tour of Our House.
In her final year at AUB, Dominique was part of the cast of The Threepenny Opera at the Lighthouse Theatre.
The play was described by the Dorset Echo as, 'a polished, professional performance that could easily run successfully in the West-End.'
You can read more about Dominique here and follow her on Twitter @D_Planter89.