Back to Course News
AUB
graduates
involved
in
animated
feature
Ethel
and
Ernest
A dozen Graduates from BA (Hons) Animation Production and MA Animation courses worked on the full-length animated feature Ethel and Ernest.
Produced by Lupus Films, the film is based on celebrated author Raymond Briggs's graphic novel memoir about his parents.
As well as receiving a limited cinema release the film, starring Brenda Blethyn, Jim Broadbent and Luke Treadaway will be shown on BBC One on the 28th December 2016.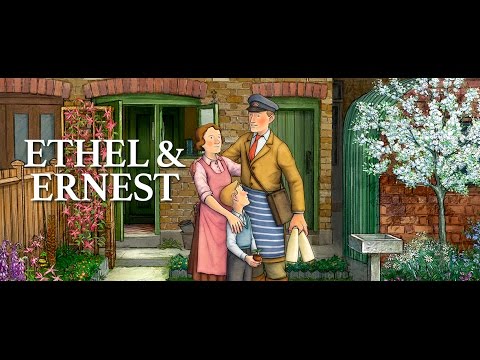 Some of the AUB graduates were employed under the Creative Skillset 'Trainee Finder' scheme, which enables animation companies to employ recent graduates and reclaim some of the money. Others were more established animators who, after graduating from AUB, went on to work with animation luminaries such as Sylvain Chomet (Belleville Rendezvous, The Illusionist) and Mamoru Hosoda (of Studio Madhouse fame). In total, twelve AUB alumni were employed on Ethel and Ernest – a testament to the strength of our animation graduates.
Trainee Ali Guzzo said "Working at Lupus was a great experience. I felt honoured to be part of Ethel and Ernest working next to people who have already so much experience in this field and especially those who've seen 2D animation changing in the last 20 years".

Trainee Danielle Bethel said "It has immensely improved my ability to concentrate and maintain the quality of my drawings from the start to the end of the day. Given the complexity and standard of the animation that the film demanded, this level of stamina was no easy feat at the beginning of the production. On the day that I completed the test I struggled to complete 4 inbetweens, but by the end of my time on the film, I was completing at least 20 inbetweens a day."
The AUB alumni who worked on Ethel and Ernest are:
Animation Supervisor
Isobel Stenhouse
FX Animator
Matt Timms
Animator
Aya Suzuki
Thomas Eide
Assistant Animator
Hozen Britto
Trainee Assistant Animation
Danielle Bethel
Mina Brodowska
Alice Guzzo
Iona Menzies
Toby Parry
Jack Sleeman
Haakon Ziegler
AUB also hold the archive of production material for Raymond Brigg's Snowman and the Snowdog and are currently exhibiting original material from both Snowman films in TheGallery.
You can find out more about our BA (Hons) Animation course here.